Independent Self-Assessment against the Standards of Governance and Financial Management - Southside Housing Association
---

---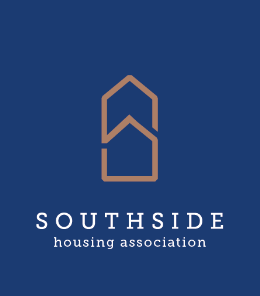 As part of our on-going programme of assurance, Southside Housing Association's Management Committee is inviting proposals from interested, experienced and suitably qualified parties to co-ordinate and conduct an Independent Self-Assessment of the Association's compliance with the Standards of Governance and Financial Management set out on the Scottish Housing Regulator's (SHR) The Regulation of Social Landlords in Scotland: Our Approach (The Regulatory Framework).
Southside Housing Association
The Association is registered as a social landlord with the SHR who regulate the social housing activities of the Association. We currently manage approximately 2150 properties for social rent across a large geographical area of operation on the southside of the city of Glasgow, encompassing the neighbourhoods of Pollokshields, Strathbungo, Shawlands, Mosspark, Cardonald, Penilee, Ibrox and Kinning Park.
Our subsidiary Southside Factoring and Related Services also provides a property factoring service to over 1000 customers, manages a portfolio of Mid-Market Rental properties and private landlord management services. The Association also manages the Glasgow Care and Repair Service on behalf of Glasgow City Council providing a small repairs and handyman services to elderly and disabled people across the city of Glasgow as well as casework support and advice to homeowners and private rented tenants and home energy advice and assistance. In 2021 the Association celebrates our 50th anniversary of providing services to the people of the Southside.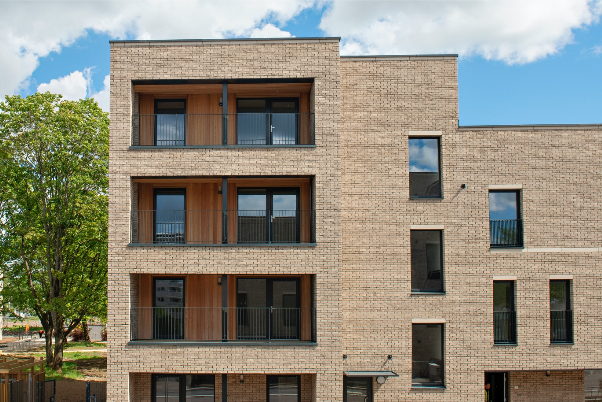 What we require
The Association previously used an external consultant to carry out an independent self-assessment of our compliance in 2018. The Association have subsequently internally assessed our on-going compliance as part of both our 2019 and 2020 Annual Assurance Statement process. In line with good practice guidance within the social housing sector, we are now looking to conduct another comprehensive, independent self-assessment of how the Association meets all seven standards of the Standards of Governance and Financial Management. This will provide the Management Committee with the requisite assurance that the Association complies with its regulatory obligations, and also provide a baseline assessment for its future assurance.
The independent self-assessment process should include as a minimum:
Assessment of the Association's compliance across all seven standards;

Comprehensive evidence gathering of the Association's relevant policies, key documents, procedures, internal controls, governing body minutes and other supporting evidence of compliance as appropriate;

Interviews with a selection of Management Committee members and senior staff members;

Identification and notification to Management Committee of any areas of actual or potential non-compliance and general areas for improvement;

Development and presentation of a comprehensive final report for Management Committee on the findings of the independent self-assessment process incorporating:

An evidence based assessment of the Association's compliance with each guidance element within each of the seven standards outlining areas of relative strengths and weakness;

Recommendations to Management Committee to address areas of non-compliance or potential non-compliance and general areas for improvement; and,

Development of an Action Plan if necessary based on any recommendations.
Any successful parties should also refer to SHR's 'Self-assessing against regulatory standards' Thematic Inquiry document in conducting the independent self-assessment against the Regulatory Standards.
Anticipated Timescale
We would expect that the successful party would be able to commence the independent self-assessment process by the end of May 2021 and to complete the self-assessment process within an eight week timescale. A final report should also be able to be developed for presentation to the Management Committee for consideration as part of its wider programme of assurance linked in with the Annual Assurance Statement requirements which is required to be signed off by Management Committee and submitted to the SHR by 31 October 2021.
Contacts
The main liaison for the independent self-assessment within the Association in terms of Association staff will be the Director supported where appropriate by the Corporate Compliance Officer. The main point of liaison on the Management Committee will be the Chairperson, Margaret McIntyre.
Your proposal
Interested parties are asked to develop and return a proposal no later than 9am on Thursday 15 April 2021 to Patrick Mc Grath, Director in a secure email to pmcgrath@southside-ha.co.uk marked "Private & Confidential: Independent Self-Assessment against Regulatory Standards".
Your fee proposal should include the following:
A brief description of your organisation;

Estimated timetable and work plan for conducting and completing the Independent Self-Assessment process to meet the required specifications;

Details of the individuals in your organisation who would be conducting the Independent Self-Assessment, setting out their skills and previous experience of successfully carrying out this type of work;

Your overall methodology and approach;

Your total cost, including VAT and expenses for conducting the Independent Self-Assessment process;

Your day rate, including VAT and expenses if the Independent Self-Assessment process exceeds the anticipated timescales (subject to Southside Housing Association Management Committee approval);

A brief summary of similar self-assessment exercises you have been involved in for other organisations and the outcomes of your work;

Details of two references/referees; and

Details of the insurance that you hold.
Members of the Association's Audit-Sub Committee with the delegated authority of Management Committee will consider proposals received and may consider meeting with any interested parties to discuss or clarify any aspects of their proposal. The tender assessment and award process is expected to be concluded by May 2021. Successful party will be issued with a letter of engagement.
If you have any enquiries with regard to this brief, or wish to clarify any aspect of the brief, please contact Patrick Mc Grath, Director at pmcgrath@southside-ha.co.uk
---

---