Finance & Corporate Services Officer - SHARE
---

---
Finance & Corporate Services Officer
Skill Group: Corporate
Location: Glasgow and Remote
Reporting to: Director
Hours: 35
Salary: £31,458.16 to £34,523.16 (starting at the bottom of the salary scale)
Contract type: 23-month contract with a possible extension
Website: www.share.org.uk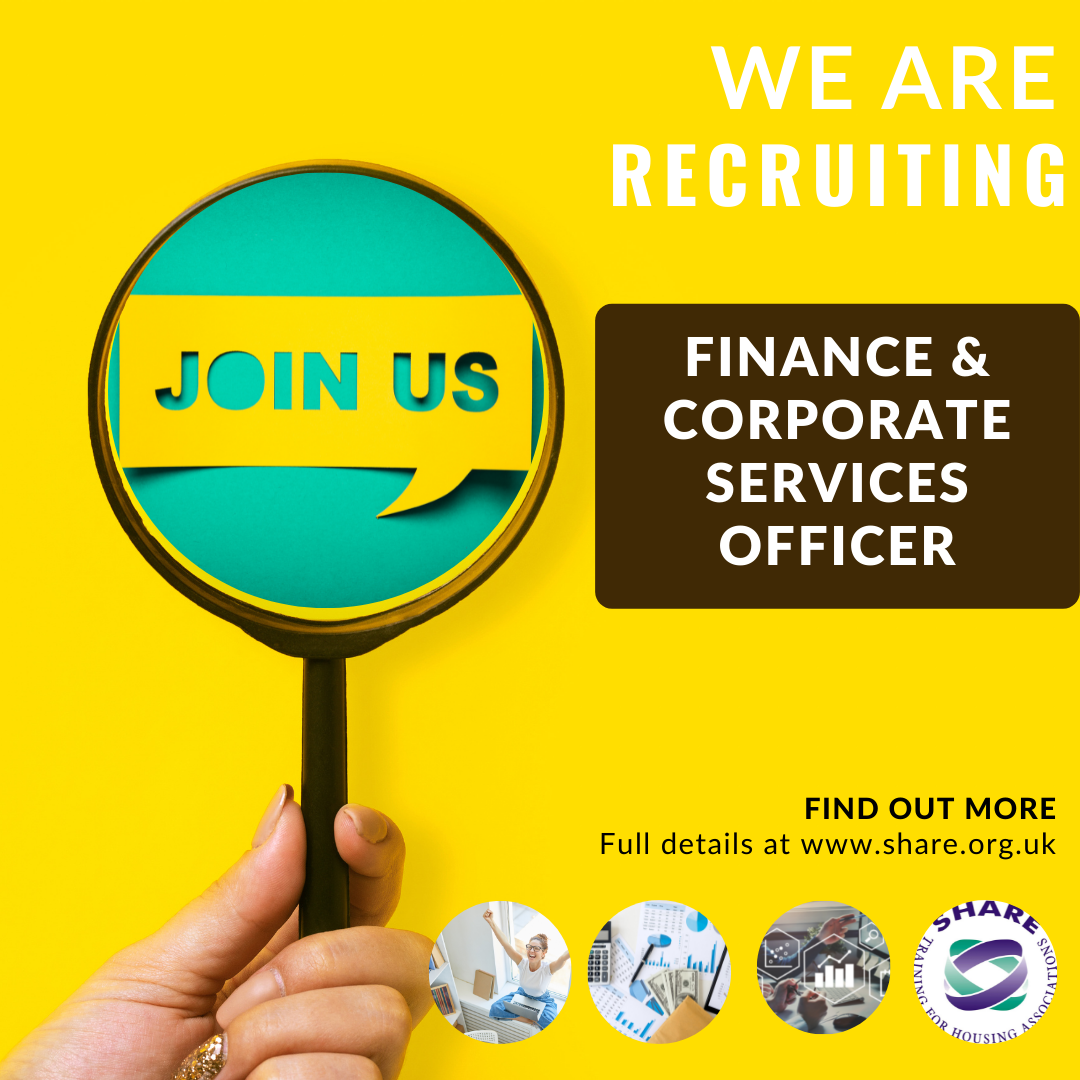 This is a fantastic opportunity to join the SHARE team.
In this role you will work with the Director as a key member of the corporate team and working together with your colleagues in the development of Training and Development, Events & Marketing and Corporate Services.
You will have at least 3 years' experience in an accounting role where you demonstrate the ability to prepare accounts to review stage. You will be required to provide monthly management accounts, reconcile banking, raise invoices and manage bad debtors. You will work with senior managers to produce budgets and track all financial transactions across a variety of business areas. Part of the role will be to manage the annual audit and liaise with the Auditor to ensure a smooth process.
You will have excellent communication skills and the ability to build strong working relations both within SHARE and externally where required. Self-motivated and able to work to tight deadlines, you will have excellent interpersonal, presentation and organisational skills together with an ability to understand and respond promptly to clients' needs.
About SHARE
SHARE is the learning and development organisation for Scotland's social housing sector. Through a combination of accredited courses, training, events and organisational development, SHARE helps ensure staff and Committee/Board members have the knowledge and skills to deliver quality services, carry out the critical oversight of the business and are equipped to tackle today's and tomorrow's challenges.
Application notes
For informal enquiries about the role please contact Mary McLuskey at mmcluskey@share.org.uk or tel: 0748 486 8606. Information on the post can be downloaded from www.share.org.uk or email info@share.org.uk
The closing date for applications is: Monday 21st June 2021, 12 noon.
Interviews will take place on: Thursday 30th June 2021. (remote)
You can find out more about the post and how to apply HERE
---

---