Wheatley Group welcomes Caroline Gardner and Eric Gibson to its board
---

---
Wheatley Group has appointed Caroline Gardner and Eric Gibson to its board.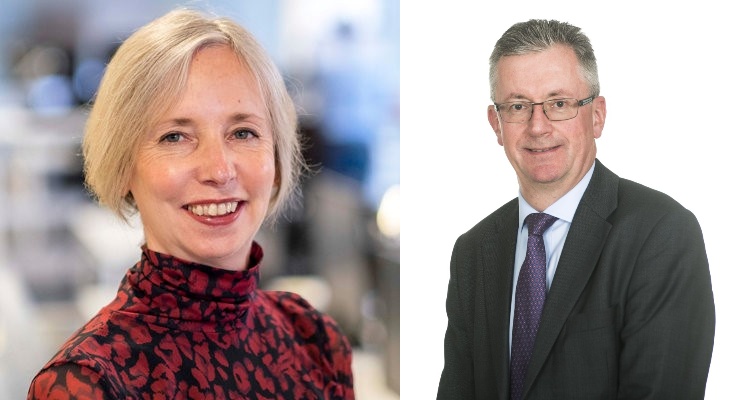 Ms Gardner has joined as a non-executive director and chair of the Group Audit committee while Mr Gibson becomes chair of Loretto Housing Association and Lowther.
The two were joined on the board by new subsidiary board chairs Eric Gibson, Mairi Martin and Lindsey Cartwright at Wheatley Group's Annual General Meeting last Wednesday.
Qualified accountant Caroline, from Edinburgh, brings a wealth of experience from her former role as the auditor general for Scotland, a position she held from 2012 to 2020. Caroline was responsible for auditing the Scottish Government and public bodies in Scotland and reported to the Scottish Parliament.
Prior to this, she held several senior roles, including as controller of audit and deputy auditor general in Audit Scotland as well as chief financial officer in the Turks and Caicos Islands Government.
Ms Gardner is an experienced non-executive director and holds various positions including on the PwC Audit Oversight Body, the International Federation of Accountants, Public Sector Audit Appointments Ltd and as an independent member of the House of Lords Audit Committee. Caroline is a Fellow and past President of the Chartered Institute of Public Finance and Accountancy and holds an MBA from Warwick Business School.
Eric Gibson, from Hamilton, is a career banker and Fellow of the Chartered Institute of Bankers in Scotland. He has held various senior management roles with Bank of Scotland and Lloyds Banking Group working with SME and corporate customers in a variety of sectors.
On leaving banking in 2014, he established his own advisory business which he ran for three years. He has a range of non-executive experience, including as a former board member of Social Investment Scotland where, in addition to his board role, he chaired the Credit Risk Committee.
Caroline Gardner said: "I am delighted to be appointed to Wheatley Board. The work of Wheatley and the various subsidiaries throughout the years, and none more so than the last 18 months, speaks for itself and I look forward to taking up this position on the board.
"I look forward to working with my colleagues and key partners to implement our new five-year strategy, 'Your Home, Your Community, Your Future' and to driving forward our ambitious plans to continue to support our customers more than ever before."