Watts Commercial Finance launches new Scotland office
---

---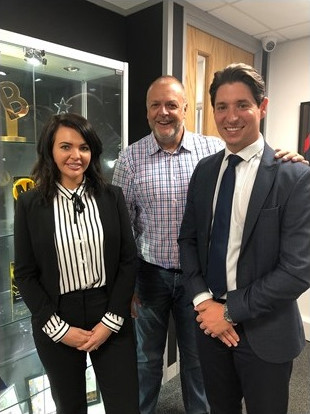 Consultancy and brokerage firm Watts Commercial Finance has expanded its presence in Scotland with the opening of a new national office.
Commercial managers Emma Ross and Dean Thomson, two stalwarts of the banking industry, have been appointed to head up the new office.
Phil Gray, managing director of Watts Commercial Finance, said: "It's a very exciting time for us here at Watts with the appointment of Emma Ross and Dean Thomson as well as opening our new Scottish office.
"While we already have a presence in Glasgow and Edinburgh, this is a huge step in the growth of our business in response to the increasing demands of all our Scottish clients including those in the Borders, the Islands and the more rural areas of the country.
"I am delighted to welcome Dean and Emma to the team as our newest Commercial Managers. Both are extremely knowledgeable of the industry and the Scottish finance market, and I am confident that they will both successfully provide our award-winning service."
Ms Ross said: "Having spent the last 13 years with HSBC and First Direct and holding the customer award for outstanding contribution to the business banking team, I am buzzing to be working with the best commercial brokerage in the UK.
"To be given the opportunity to head up the Scotland office with Dean Thomson is an absolute privilege and I know our determination will make team Scotland extremely successful.
"I look forward to working in the country I love and helping businesses grow. I also look forward to being able to say 'YES' to my customers more often and forging life-long relationships with a wealth of lenders and introducers along the way."
Mr Thomson said: "To become part of an already established market leader in the commercial finance industry and being part of the Watts family is an extremely exciting opportunity for both Emma and myself.
"This move will build upon my expertise of helping business owners with their aspirations, whilst offering a whole-of-market experience to an extended customer base across the country."
He added: "Both Emma and I look forward to working alongside Phil and the team and bringing their successful formula to a very vibrant Scottish market."