UK SME's are set to miss out on £4bn in lost interest
---

---
Small and medium-sized businesses (SMEs) in Britain are set to miss out on £3 billion in lost interest over the next year, according to new research.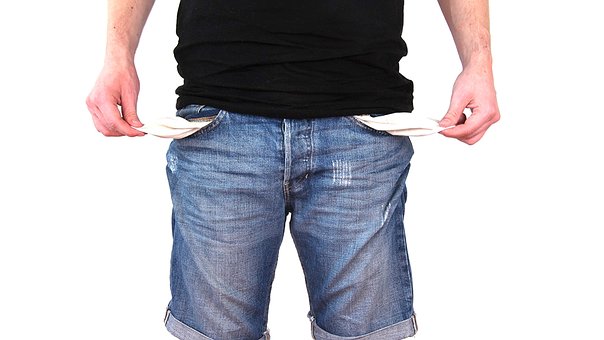 The study carried out by the Centre for Economics and Business Research (Cebr) has found that the loss in interest has been caused by businesses failing to shop around for better deposit rates.
The extra £4 billion which businesses could earn if they moved their money to a better deposit account would be enough to fund for a year the salaries of more than 104,000 extra workers on the UK average annual salary of £29,588.
With SMEs currently holding an estimated £199 billion in instant-access accounts and receiving an average rate of 0.41%, they are on track to earn £578 million in interest in the coming year.
However, if they were to switch to a market-leading instant-access rate of 1.40%, they would earn £2.8 billion in total in the next year; £2.2 billion more than they are currently expected to earn.
Further, UK SMEs currently hold an estimated £140 billion in fixed-rate deposit accounts earning on average 0.85%, meaning they are expected to earn £1.2 billion in the next 12 months. But, if SMEs instead switched to the market-leading 2.10% one-year fixed rate, they would collectively earn £2.9 billion in interest in the coming 12 months; £1.7 billion more than they would have otherwise.
It means, in total, firms are expected to miss out on £4 billion in interest in the next year because their money is languishing in low-rate deposit accounts.
Bank of England and UK Finance data shows that UK SMEs have increased their cash balances from £191 billion to £339 billion between 2011 and 2019, and the YouGov survey which forms part of the CEBR study confirms that more than a third (34%) said that Brexit had been a factor in the management of their cash balances over the past three years.
The YouGov survey of over 500 UK SMEs, also reveals that the greatest barrier to getting a better rate on their cash deposits is the hassle associated with opening new accounts. A total of 39% of businesses surveyed said that this was a reason for not switching their money.
Andrew Thatcher, co-founder and co-managing partner of Flagstone, said: "This study shows that apathy towards cash deposits does not just affect individual savers, but also the nation's businesses too. Each year, UK SMEs are missing out on billions of pounds of interest income because they are not proactive in moving their money, often citing the process of researching and opening new accounts as prohibitively complex and time-consuming."
He added: "Firms that forego this extra cash could be missing out on the chance to increase profit, grow their business by hiring extra staff, or invest in productivity improvements. This may also be damaging to the UK economy given that SMEs account for 99.9% of all UK private sector businesses and 60% of all private sector employment.
Mr Thatcher continued: "The solution a platform like Flagstone provides is that it not only consistently keeps business owners and financial directors in the path of the best rates, but it also removes the barriers to switching, providing a simple way to increase income and reduce risk. If you are an SME or charity with excess cash at bank it makes no sense not to at least consider a service such as Flagstone and choose from one of hundreds of deposit products at the touch of a button to earn more money."