Two internal candidates emerge as favourites to succeed McEwan as RBS boss
---

---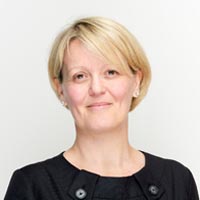 A second internal candidate has emerged as one of the front-runners set to be appointed as still-more-than-60-per-cent state-owned lender Royal Bank Scotland's next chief executive.
Outgoing boss Ross McEwan revealed weeks ago that he is to step down from the Edinburgh-based bank after five and a half years at the helm.
While it has already been reported that Alison Rose, who was recently promoted to deputy chief executive of Natwest Holdings, who is seen as the leading internal candidate to take over from Mr McEwan, Mr McEwan has now disclosed that another current RBS employee has thrown their hat into the ring.
"A decision for the board and the chairman of the board that's got a process looking at internal candidates who I think are excellent; Alison, and we've got another internal candidate which we're delighted that they've put their hand up and said that they want the job. And that has to be assessed against the external candidates," he said.
Alison Rose has worked at RBS for more than 26 years and her appointment late last year sparked intense speculation she is being lined up as a successor to Mr McEwan.
Mr McEwan resigned last month saying it is the "right time" to step down.