Trump's Turnberry posts £10m loss
---

---
Losses at Donald Trump's Turnberry golf resort have more than doubled to reach £10 million.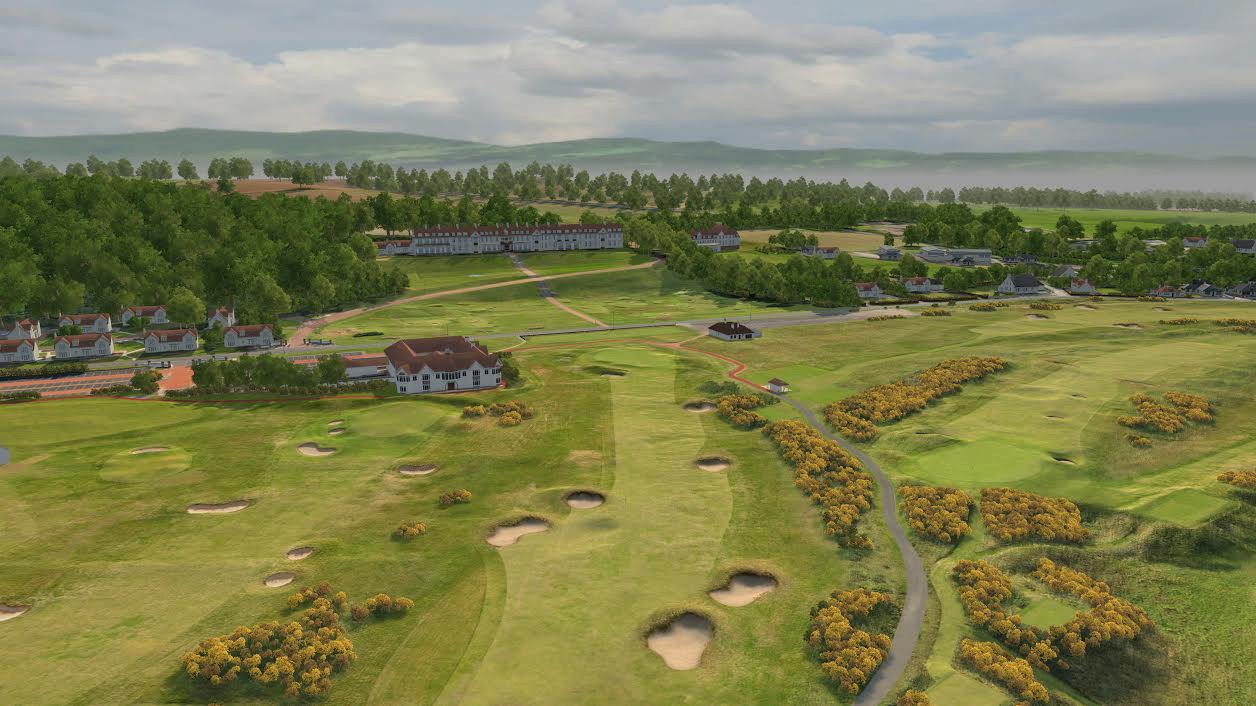 The newly filed accounts with Companies House, revealed in The Scotsman, show under Trump's ownership, the resort has failed to turn a profit for the fifth consecutive year.
The resort ran up losses of more than £10.7m last year, meaning that since Mr Trump purchased the property in 2014, it has lost nearly £43m.
The publication of Turnberry's losses arrives as Mr Trump's most prestigious overseas resort is at the centre of a Congressional investigation into US Defence Department spending and patronage.
The House Oversight and Reform Committee is also investigating US military spending at the Scottish Government-owned Glasgow Prestwick Airport, and its ties with Mr Trump's South Ayrshire hotel and golf course.
The new accounts, which are lodged with Companies House, reveal that throughout 2018, Turnberry's parent firm, Golf Recreation Scotland Limited, lost £10.77m on a turnover of £18.41m.
In the 12 months preceding this, Turnberry lost £3.38m, with turnover standing at £15.2m.
That represented a significant stemming of the record £17.6m losses posted in 2016 when Turnberry was partially closed to allow for refurbishment works.
The accounts also show that the resort owes The Donald J Trump Revocable Trust, its parent company, a total of £115m. This debt is an increase from the £107m reported in 2017.
The data reveals that the cost of sales increased from £9.7m to £11.5m over the same period and administrative expenses had also risen from £6.5m to £7.1m.
In his director's report accompanying the accounts, the firm's sole director, Mr Trump's son, Eric, executive vice president at the Trump Organisation, wrote: "Trump Turnberry achieved tremendous success in 2018 as the property recorded its highest annual revenue in the resort's storied 113-year history.
"Now in its fifth full operating year under Trump Hotels ownership. Trump Turnberry has established itself as Scotland's premier destination for luxury travel, championship golf and special events."
"As part of an ongoing multimillion-pound renovation, ownership continues to improve and modernise the property's facilities including newly upgraded villas, enhanced spa and wellness offerings and an outdoor guest activity centre which will be fully completed in 2020."
The accounts also confirm that the firm's subsidiary, DT Connect Europe Limited, has sold its "main asset" to a "company under common control for £600,000.
The firm was set up to oversee a luxury helicopter charter business and the asset in question is one of three Sikorsky S-76B helicopters owned by Mr Trump.
The Scotsman reported last month, that the helicopter has been returned to the USA due to falling demand and some customers refusing to fly in the aircraft due to its distinct TRUMP branding.
The accounts also reveal that "no further revenue is expected to be generated" by DT Connect Europe, and that it has been "discontinued."