Suzanne Sosna: Post-Brexit support for companies a priority for Scottish Enterprise
---

---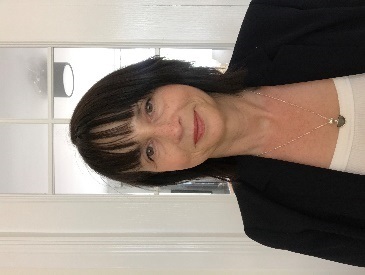 Suzanne Sosna, interim director for global trade at Scottish Enterprise, outlines how the organisation is supporting Scottish companies following the end of the EU transition period.
COVID-19 has changed everything; how we work, how and what we buy, who we spend time with, how we communicate, how we socialise (or not!) – in short, how we live.
Speculation is rife about what the 'new normal' will look like once we've learned to manage the virus. How much of our lives will have changed for good, or to what extent will things revert to how they used to be?
But COVID-19 is not the only major economic change Scotland and the wider UK is experiencing.
Had it happened at almost any other time in recent history, the UK's arrival at the end of the Brexit transition period on 31 December would have dominated business, public and political life for many months. For many, however, this momentous change has understandably taken second place due to COVID-19's devastating impact.
Yet, just like the effects of the pandemic, the impact resulting from the UK's departure from the EU will ripple into many aspects of our daily lives in the weeks, months and years to come.
The changed nature of our trading relationship with the EU will need companies to adapt both in the short and the long-term. Seafood and other food companies trading with the EU have had to navigate their way through several immediate and, for some, ongoing difficulties with shipping, customs paperwork and delays.
It's been well documented in the media the fear some food companies have that short-term choices made by their EU customers to shift suppliers may translate into longer term decisions, and important routes to market will be lost.
Smaller EU exporters have also been impacted by VAT issues and customs duties, creating short-term obstacles for their normal routes to market. Internal UK trading has also become problematic for some firms because of issues with the flow of goods to, and from, Northern Ireland. We know that some businesses are delaying imports and exports to try to avoid costly delays; some transport companies are refusing freight completely.
Temporary solutions are gradually being found and it's to the credit of all of those in these supply chains who are adapting by upskilling and learning quickly. Understanding what the issues are is a key part of finding longer-term arrangements.
And Scottish Enterprise is playing its part in accelerating this learning and making sure export companies in Scotland can access the right advice and support when they need it.
The importance of the EU to Scotland's economy, both in terms of European businesses choosing to locate in Scotland and as a marketplace for our international exporters, is significant. According to the EY Attractiveness Survey 2020, four of Scotland's top ten FDI locations in 2019 were EU countries, while Scotland's exports to EU countries (excluding oil and gas) in 2018 increased by £695 million to £16.1 billion, a rise of 4.5%.
Our immediate priority has been to listen to businesses and business organisations about the realities they're facing. We are fortunate to have relationships with many companies of varying sizes and across most sectors, which allows us to gain a deeper understanding of the factors that are most affecting businesses. This insight is fed into wider Scottish Government policy and operational decisions.
We also act to bring the right people together to collectively understand the issues and try to find solutions.
For example, we've heard concerns about rising business costs due to new customs declarations and Export Health Certificates, and about ongoing issues relating to the groupage of freight. To help seafood companies work through these challenges, we recently organised webinars on these subjects that were attended by more than 100 businesses.
Other problems raised by business include verifying that their goods are eligible for zero-tariffs (Rules of Origin declarations) and having to pay unexpected VAT and custom duties on goods purchased directly from overseas. Companies that import from outside the EU and then re-sell to the EU are also having difficulties with Rules of Origin. Again, we use this intelligence to source information about these challenges and help businesses find all the facts and people who can help them.
Our collective challenge is to distinguish between the short-term adjustments that businesses must make to adapt to new post-Brexit rules, and more fundamental shifts in trading.
Despite these problems, there is hope. Where there are changes to trading practices, as well as difficulties, new ways of overcoming the initial challenges will emerge.
Adapting to the new environment as soon as possible is an important consideration for the companies we're talking to; they want to adapt their business models and processes – fundamental changes to the ways of doing business in some cases, small tweaks in others – to be in the best possible position to continue to trade with EU markets.
With some adaptation, we hope that Scottish exporters will continue to be able to sell profitably to the EU. Companies in Scotland are aware of the ever-changing business environment and the need to adapt when change is required.
It's Scottish Enterprise's role to ensure these firms are kept fully informed of the latest developments that could impact their trade flows, and support them navigate these changes.
Our multi-partner website, provides information and links to the right resources for companies trading with the EU. The latest information to be uploaded includes our much-accessed Brexit checklist, information to help understand VAT and Rules of Origin requirements, up-to-date UK Government guidance and details about the many virtual events hosted by our partners and ourselves. Often, these webinars are recorded for viewing in playback.
International trade is essential to our country's long-term economic recovery from COVID-19. Scottish Enterprise and our partners are committed to continuing to do all we can to help companies export their goods and services to the EU and beyond.