Susan Anderson: Future Asset conference to make a difference for girls
---

---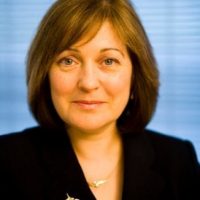 Susan Anderson discusses progress in closing the gender gap in finance.
We're all in need of some positive news these days and here it is. The gender diversity gap in finance and investment is closing. Granted, it would be a stretch to say that the pace of change is rapid but, to its credit, in the last 5-10 years the investment industry has been trying to catch up, and has been rolling out a variety of internal policies. But women remain underrepresented in the most senior and best rewarded roles both in Scotland and across the UK.
Nevertheless, progress should be celebrated, as should the sheer determination of the women – and many men – from within the sector for their efforts. It comes from an industry which has recognised that for its own long-term sustainability, it needs to change, adapt and actively seek the perspective and expertise brought about by hiring more women at every level.
Next Tuesday the Future Asset conference will take place in Glasgow, where hundreds of schoolgirls from across Scotland will come together to hear about some of these efforts. The conference is supported by many investment organisations, and we believe it can play a big role in inspiring young women to broaden their horizons and to take advantage of the many opportunities available to them in financial services and beyond.
Pupils and their teachers will also have the chance to meet and hear from inspirational speakers, including Jo Swinson, who will each tell them that their gender does not dictate their ability in any walk of life and that whatever they choose to do, they can make a difference. "Making a difference" is in fact the theme of this year's Future Asset conference, looking at how the investment sector can make a difference to people, planet and profit.
As a woman who joined the finance sector over 37 years ago, I am well aware of the misconceptions that persist. We held a similar conference two years ago and what I heard from one young delegate after another was that they didn't know any women in finance and investment and had never considered such a career. This is astonishing in the 21st century and that's why we seek to connect girls with women working in the industry today, demystifying the sector and highlight the breadth of roles available.
By inviting S4-S6 girls from the length and breadth of Scotland, we hope to develop confidence nationwide and to expand their horizons as they begin to consider their career options. We want to give them the chance to explore a career in asset management regardless of who they are or where they live. That's why, with the support of our sponsors, we pay for travel and expenses for anyone travelling further than 20 miles. It's just one part of our commitment to reduce inequality in the field of asset management.
Change takes time and the approach at Future Asset is unique in starting conversations about careers and aspirations at an early stage, critically as girls choose exam and university subjects. Even if all 300 girls attending the conference choose not to go into finance and investment careers, we will still have achieved our ambition which is to give Scotland's schoolgirls the tools they need to make informed decisions about their own futures and the knowledge that the sector is working hard to welcome them.
Susan Anderson chair, Future Asset, is a former senior investment strategist at Aberdeen Standard