Stewart Milne Group predicts 'improved' future profits following major strategy review
---

---
Housebuilder and offsite timber systems manufacturer Stewart Milne Group has bounced back to profitability following a "transitional" financial year in 2018/19 which was adversely impacted by poor market conditions and exceptional items of £43 million.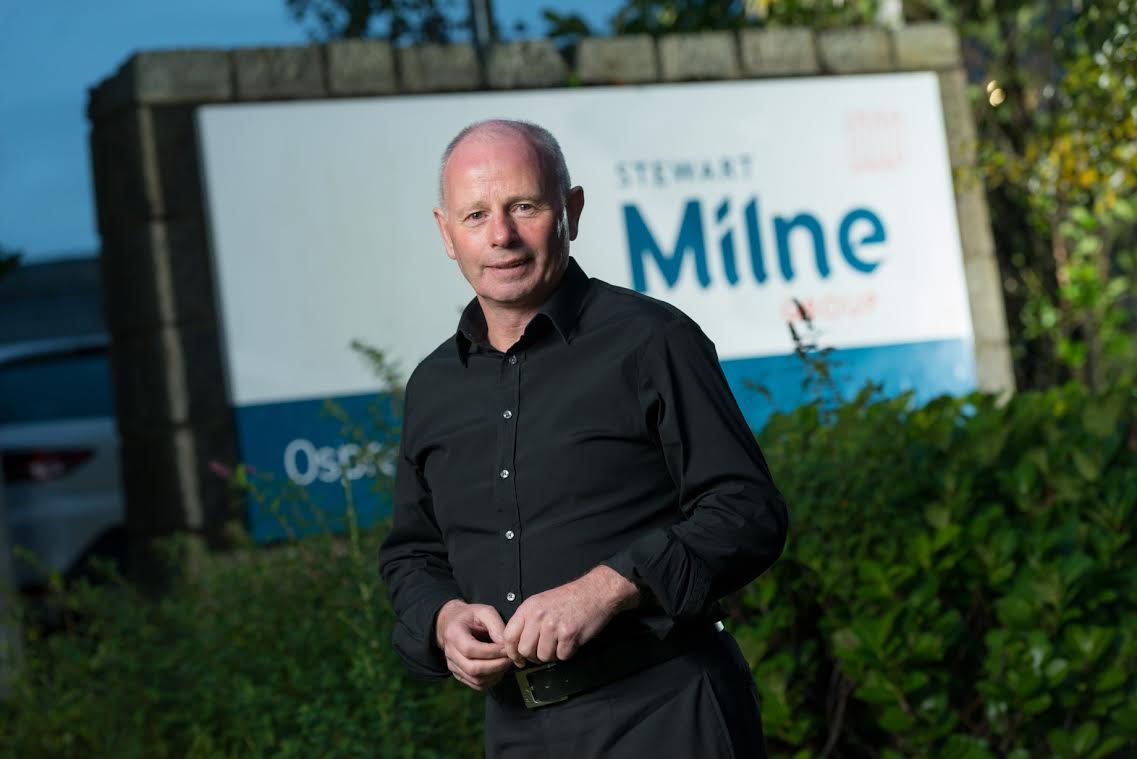 Historic accounts for a 16-month period running to October 2019 show a turnover of almost £379m with operating profits of £7.2m. After the revaluation of assets, the group showed an operating loss, post exceptional items, of £36m for the year to October 2019.
The company lodged the historic accounts today after it decided to change its financial year-end to the autumn.
Having delivered strong turnover and profit growth in 2017 and 2018, Stewart Milne Group said the figures for the year to October 2019 were adversely impacted by poor market conditions in the North East of Scotland and exceptional items of £43m, as a result of five years of an oil and gas downturn. These exceptional items are largely due to a non-cash impairment charge to write stock down to market value for non-developed land, purchased prior to the 2008 global financial crisis, and for land under development in North East Scotland, acquired before 2015 and the oil and gas market downturn.
Having revealed its strongest-ever level of forward sales, the group is now predicting greatly-improved trading and profits for the year ahead.
Finance director, Fraser Park, said: "These historic 2019 accounts and the COVID impacted 2020 performance, mark a transitional period for us, clearing the way for fundamental changes that are making us more competitive and more profitable. These include a review of our cost base, the introduction of an entire new housing range, an accelerated build strategy and greater efficiencies driven by adopting digitalisation.
"We changed our year end to move away from peak periods of sales activity and our business planning cycle. Our 2019 accounts cover a 16-month period and includes the four months from July to October which are typically loss-making due to our sales cycle of quieter summer months."
Mr Park added: "In this period, we achieved strong growth in Central Scotland and maintained volume in North West England. However, the poor market conditions in Aberdeen and Aberdeenshire, during one of the deepest and most protracted oil and gas recessions, had a major bearing on sales and profits. We took the decision to revalue our land bank in this region to allow for a permanent reduction in land values and associated sales pricing. This, along with a subsequent restructuring will result in profitable trading in our homes businesses from the 2021 financial year."
The impact of COVID, restructuring activities and the review of its land bank significantly impacted on the group's trading to October 2020. However, in the latter part of 2020, Stewart Milne Homes saw positive trading performance, with sales significantly ahead of last year across all its regions. With reservations secured for over 70% of the new homes planned in 2021 and, following a major strategy review, Stewart Milne Homes is now on track to boost profits this year.
Stewart Milne Timber Systems is also experiencing positive growth in 2021, with a strong current forward order book of over £200m. This growth is due to product and manufacturing innovation and capacity to meet future demand nationally for offsite construction. Increased volumes have led to the creation of a third production facility in central Scotland.
Stuart MacGregor, chief executive officer of Stewart Milne Group, said: "The rapidly-rising demand for modern methods of construction, along with our focus on building high value, high growth, long term partnerships with our housebuilder customers provides us with confidence for the continued growth of the timber systems business as the market normalises.
"We're also seeing record levels of sales demand for our homes with the strongest forward sales position in our history. There is unprecedented demand for quality, family homes in suburban and rural locations, where a strong sense of community and more space have become more of a priority. This is an extremely strong trend which plays very well to our traditional strengths which are underpinned by our product designs and our differentiated approach to place making. The major steps we've taken to improve profitability and competitiveness and bolster our position in the regions where we see the strongest demand and greatest growth potential, underline our confidence in the next five years."