Scottish SMEs call on MPs for immigration changes
---

---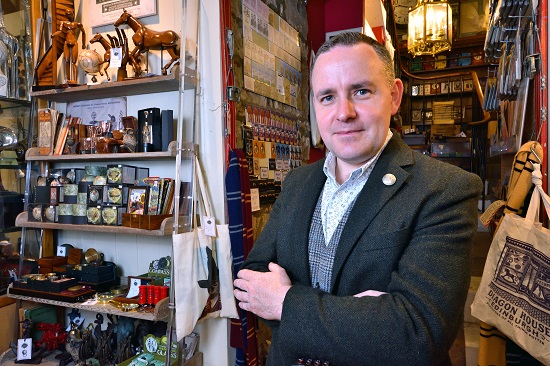 Proposed changes to the UK's immigration system don't meet the needs of Scotland's business community, the Federation of Small Businesses (FSB) will warn an influential committee of MPs tomorrow.
At a session with Westminster's Scottish Affairs Committee, the small business lobby group is expected to develop the case for a rethink of measures outlined in the UK Government's immigration white paper, published in December.
The FSB will suggest the development of a more flexible system that accommodates the skills needs of Scottish firms and the demographic demands of Scottish communities.
Andrew McRae, FSB's Scotland policy chair, said: "We need a post-Brexit immigration system that facilitates Scottish business growth, is easy-to-use and is affordable for employers.
"Tomorrow, we're looking forward to make the case to MPs that the measures outlined simply aren't suitable for Scotland. We need members of the committee – and all of our representatives at Westminster – to ensure the needs of Scotland's firms, Scotland's communities and Scotland's local economies are reflected in the immigration model put in place by the UK Government."
In a letter sent to the Secretary of State for Scotland David Mundell in December 2018, Andrew McRae, wrote: "…it is critical that small businesses continue to have the ability to access EU workers at all skill levels in the future. A restriction on their ability to do so is likely to have far-reaching implications for the economy and labour market. For example, FSB research highlights that employers in Scotland are three times more likely to indicate that they will reduce their operations than UK employers (37 per cent vs 12 per cent respectively) – and are two and a half times more likely to close their businesses than UK employers (19 per cent vs 8 per cent respectively) – if it becomes more difficult to hire staff from the EU.
"To help businesses adapt to a post-Brexit environment, therefore, we believe that a future immigration system should be able to respond to the migration and skills needs of smaller businesses in Scotland. For the reasons set out above, it is evident that these needs may differ from elsewhere in the UK and require a different response."