Scottish parliament seeks views as part of its inquiry into Protected Trust Deeds
---

---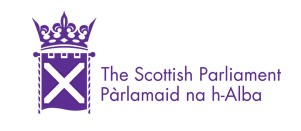 The Scottish Parliament's Economy, Energy and Fair Work Committee is seeking views as part of its inquiry into Protected Trust Deeds (PTDs).
Protected Trust Deeds are a type of insolvency, similar to bankruptcy, which commits the debtor to an agreed payment schedule in return for a substantial write-off of debt and protection from creditors.
The Committee has agreed to carry out a short inquiry on Protected Trust Deeds (a bankruptcy-related statutory debt solution).
This follows on from concerns raised during its recent scrutiny of the Debt Arrangement Scheme (Scotland) Regulations 2019 (DAS).
Witnesses were concerned that PTDs were being heavily marketed and recommended to people in situations when they were not the best debt solution.
One debt adviser said: "We see them being mis-sold time and time again" and the Association of British Credit Unions described them as "one of the biggest issues facing our sector over the past few years".
The committee's view on DAS was that debt services should be offered on the basis of an informed understanding of the client's financial circumstances and best interests.
The committee wants to hear the views of people living with debt and who have experience of PTDs, as well as from debt advisers and creditors.
The remit of the enquiry is: To ascertain the benefits and disbenefits of Protected Trust Deeds as a viable debt solution in the interests of people in debt and their creditors, and recommend how the Scottish Government and Accountant in Bankruptcy should proceed in any reform of the scheme.
Citizens Advice Scotland (CAS) has welcomed the opening of the inquiry and is encouraging people with experience of them to share their views.
The charity is concerned is that people do not always get the advice about all their options before entering into a protected trust deed.
Myles Fitt, CAS financial health spokesperson, said: 'This is a welcome move from the committee. The Citizens Advice network in Scotland helps hundreds of thousands of people each year and debt is one of the biggest issues we see.
"We are concerned that the protected trust deed market is concentrated in the hands of a few firms and they are often "sold" as a debt solution through lead generating firms, who do not give advice on other debt options. Our advisers see people who have entered into protected trust deeds which are unsuitable for them and which leave them out of pocket and worse off than when they started.
"We think that the lead generators should come under FCA regulation and be required to give impartial advice on all the debt options available to a consumer.
"We would encourage anyone with experience of protected trust deeds and lead generators who have cold called them to submit their views to MSPs."
To contribute to the inquiry, visit the Scottish Parliament website.