Scottish Investment Trust ends independence through merger with JP Morgan
---

---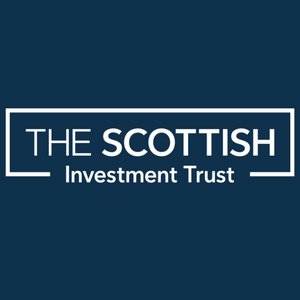 The Scottish Investment Trust has agreed a deal with JP Morgan which will end the firm's long history as an independent, self-managed fund.
The board of the £671 million trust has agreed heads of terms have been agreed with Jp Morgan Global Growth & Income (JGGI) and Jp Morgan Asset Management.
The deal will see the Trust's assets absorbed into JGGI.
Alasdair Mckinnon, lead manager of Scottish Investment Trust, said in a post on Linkedin yesterday that the deal brings "mixed emotions".
He said: "Our announcement of a combination with Jp Morgan Global Growth & Income heralds a new era for the Scottish Investment Trust.
"The self-managed investment trust model was created in the 19th century and we were almost unique in keeping this going. In recent years we've attempted to preserve the very best elements of this model but, at the same time, make the essential changes to ensure the company was relevant for the modern era. However, the best option now is that the company adopts a more conventional structure."
All shareholders in Scottish Investment Trust, which employs 10 people, will receive new shares in JGGI under the terms of the deal. The Scottish trust's home at 6 Albyn Place in Edinburgh will be sold.
The Scottish Investment Trust added: "The transaction will be effected by way of a scheme of reconstruction of the company under section 110 of the Insolvency Act 1986, resulting in the voluntary liquidation of the company."
Mr Mckinnon said on Linkedin: "There is a business school cliché that all firms need to 'get big, get niche or get out'. We adopted a niche because it played to our strength as a single product, self-managed company. We thought that, through a full investment cycle, a contrarian approach would work as well, if not better, than any other investment style.
"Overall our results to date have not been what we hoped for even though the share price has shown a healthy increase and we've paid a good dividend. Some have argued that it's too early to tell if this is the right time to make a change given that investment cycles tend to be very long. In fact, some of you have got in touch to point out that such changes often mark the nadir for an investment style. These are noteworthy points but the most important thing is that we do the right thing for the company."