Scottish Government announces £15m of further funding for tourism sector
---

---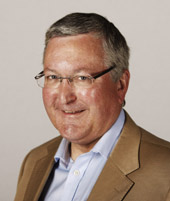 Two new funding packages from the Scottish Government worth £15 million will support the tourism sector as it continues to feel the impacts of the coronavirus (COVID-19) pandemic.
A £14 million Hotel Recovery Programme will help to secure up to 3,000 jobs at Scotland's larger hotels until the start of the summer 2021 tourism season. Eligible businesses can apply for individual grants of up to £250,000 in addition to a suite of wrap-around business support and advice.
The Programme will be jointly administered by the Scottish Government's enterprise agencies and builds on the existing funding and support for tourism businesses through the Creative, Tourism and Hospitality Hardship Fund and the Pivotal Enterprise Resilience Fund.
VisitScotland will also deliver £1 million in grants to self-catering businesses that have not received any other Scottish Government COVID-19 support. Businesses that apply and meet the criteria will be eligible for a one-off £10,000 grant to support them through the winter season.
Tourism secretary Fergus Ewing said: "We recognise the important contribution the hotel sector makes to tourism and the wider Scottish economy, supporting approximately 46,000 jobs across the country.
"Scotland is home to many of the world's iconic hotels and they, like much of the sector, have suffered considerably this year from the impacts of coronavirus. The Hotel Recovery Programme is a dedicated funding package designed to safeguard jobs in these establishments and offer some security until the new tourist season begins in summer 2021.
"The Scottish Government is doing everything in its power to support the tourism industry, however without significant borrowing powers at our disposal this action will always be limited. Whilst we very much welcome measures taken by the UK Government, such as accepting our call to cut VAT rates for the tourism industry, longer-term support for jobs is necessary. I hope the UK Government responds positively to our ask for an extension to the Coronavirus Job Retention Scheme."
Stephen Gow, general manager of the Chester Hotel in Aberdeen, welcomed the announcement but voiced concerns over eligibility for the scheme. He said: "It's unclear what the fund criteria will be and what constitutes a 'larger' hotel or an 'iconic Scottish hotel'. Will this be based on bedroom numbers, staff numbers, turnover, profit or perceived kudos?
"The upper limit of the grant at £250,000 is significant and, if all of the grants are around this level, only a limited number of hotels will be supported. The announcement states that this fund will secure up to 3,000 jobs, and also that the hotel sector supports approximately 46,000 jobs across Scotland.
"So, it appears that the aim of this fund is to secure in the region of 6% of those jobs, which doesn't appear to stack up in economic terms. All forms of additional support are welcome but, with hotel occupancy this week in Aberdeen less than 10%, it's hard to see how this will support enough hotels."
Dr Liz Cameron, chief executive of the Scottish Chambers of Commerce, said: "This will be very much welcomed by eligible hotels and self-caterers across Scotland who have faced struggles to access support funds previously. This new support will help to secure some jobs in the sector that have come under serious threat of being lost, for the time being.
"However, while this support will be appreciated by these businesses, concerns remain that ongoing costs coupled with low demand continue to place tourism and hospitality jobs at severe risk. Getting those sectors who support our bars, cafes and restaurants back to work in the safe environments they have created is critical if we are to save jobs and livelihoods.
"Further support and reliefs will be required in the future in order to secure the long term viability of the sector. We will continue to make this case and work alongside both the Scottish & UK Governments.''
Read all of our articles relating to COVID-19 here.