Scottish basic income trial could see Scots handed £11k per year
---

---
An expert panel commissioned First Minister Nicola Sturgeon has recommended that Scots of working age are paid £11,000 a year as part of a new £186 million experiment in adopting a universal basic income.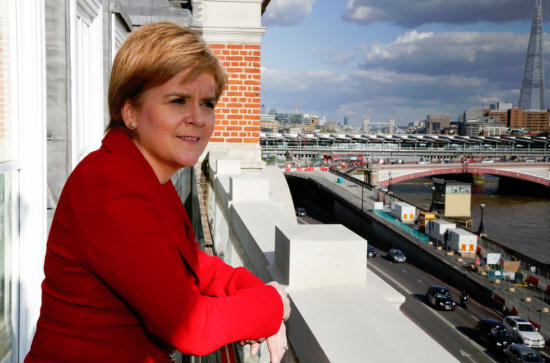 The report compiled by local authorities has insisted that a pilot of the radical scheme is "desirable", but recognises it needs support from Westminster, the Department for Work and Pensions and HM Revenue & Customs.
The concept of the universal basic income is based on offering everyone in Scotland a regular payment regardless of benefits or earnings.
Councils in Edinburgh, Glasgow, Fife and North Ayrshire worked on the research for two years with NHS Health Scotland, now part of Public Health Scotland, and the Improvement Service, which supports local authorities.
The Scottish government has provided £250,000 for the initiative.
The researchers believe that their pilot scheme can show improvements in child poverty, unemployment, health and wealth.
The report recommends looking at two levels of basic income, with the higher one based on minimum income standards produced by the Joseph Rowntree Foundation.
This would involve paying about £120 a week to those under 16 years old, £213 for the working-age population and £195 for pensioners. The ambition would be to see whether payments at that level — £11,000 a year for those of working age — can substantially reduce poverty.
The second and lower level is more closely aligned with existing benefit entitlements. It would offer £84.54 a week to those under 19, £57.90 for 20 to 24-year-olds, £73.10 for people between 25 and pension age and £167.25 for pensioners.
Two communities would be selected for a three-year pilot, with one receiving the higher payment and the other the lower level.
The two communities would then be compared with similar areas of Scotland on a range of measures to test the effects.
Paul Vaughan, head of communities and neighbourhoods at Fife Council, was one of the members of the steering group. He said: "Given the stubborn persistence of unacceptable levels of poverty and inequality in our society, it's important that we consider innovative solutions. We are clear that a pilot of basic income is desirable, and we have described how and what would need to be done for this to happen.
"However, we also recognise that, at this time, it's not currently feasible to progress to a pilot due to the very complex legislative, technical and delivery challenges associated with the institutional arrangements needed for a pilot.
"If these barriers are to be overcome, sustained support across all levels of government — local, Scottish and UK — for the duration of the pilot and evaluation will be needed."
Each of the four councils will debate the findings of the report before handing it over to the Scottish Government at the end of this month to decide what happens next.