Scotmid delivers strong half year results as turnover rises by £6.7m
---

---
Scotmid Co-op has posted strong half-year results as its turnover increased by £6.7 million to £197m.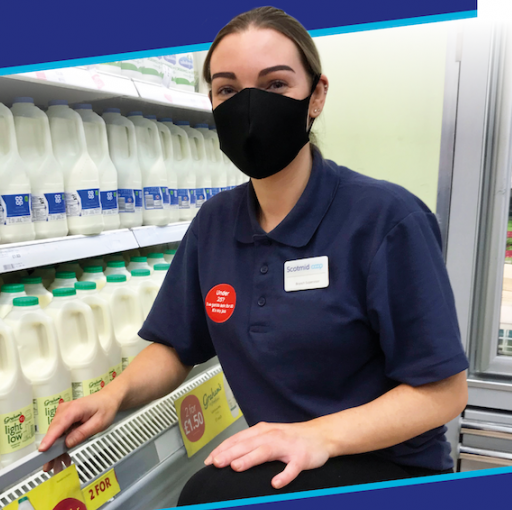 For the six months to the July 25, Scotmid delivered a £3.1m trading profit compared to £2.5m in 2019. The firm also posted a strong balance sheet with assets of £106m.
Scotmid said its results were heavily influenced by changes in consumer behaviour as a result of the COVID-19 pandemic.
The directors of Scotmid praised the work of its frontline staff who "came through the most challenging of circumstances to respond to the unprecedented demand levels, sickness and social distancing requirements."
John Brodie, chief executive of Scotmid Co-op, said the firm's food convenience business benefitted from more customers choosing to shop locally.
He highlighted that the closure of the firm's Semichem stores for an extended period ensured its result was significantly down, despite the benefit of vital government support.
Mr Brodie added: "It was really pleasing to see how communities came together during the lockdown with local groups helping the vulnerable. Our local suppliers also rose to challenge by helping to keeping our shelves stocked in the crisis. We were proud to play our part by responding to hundreds of calls for support from groups facing significant challenges in the wake of COVID-19.
"We donated more than £160,000 to alleviate hardship through a Covid Community Fund in addition to other community funding. We worked with our Charity partner to provide a free home delivery service to those shielding and also supported a wide range of activity to help food banks, frontline workers, the bereaved and homeless through the pandemic."
He continued: "Last year I highlighted the importance of our continuous improvement philosophy to help guide the Society through the considerable challenges faced from global events, particularly COVID-19. In this financial year-to-date the Society has successfully applied this approach to serve our communities in their time of need. We have responded in a timely but measured way to the new COVID 19 world but have been flexible, learning from the outcomes and adapting plans accordingly."
"This, however, is only the starting point because as Government support is withdrawn, the recession is likely to be prolonged, not helped by the uncertainty caused by the Brexit transition. So looking ahead to an uncertain second half of the year, it is more important than ever for Scotmid to focus on matters under our control and deliver our core purpose of serving our communities and improving peoples' everyday lives."