RSM supports pioneering digital diabetes prevention programme
---

---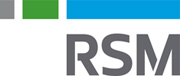 RSM's economic consulting team are working with NHS England to help determine the feasibility; suitability and the impact digital intervention could have on type 2 diabetes prevention in the future.
A pilot programme has provided a range of digital supports to 4,500 individuals who are at risk of diabetes across England. The digital interventions aim to reduce the risk of diabetes by promoting behavioural change, specifically, promoting dietary change and an increase in physical activity.
Quantitative data is being collected from those on the pilot at baseline, 6 months and 12 months by five digital intervention providers. The data collected includes weight and glycated haemoglobin (HbA1c[1]). RSM is analysing the data to assess whether there has been any change. Reduction in HbA1c and/or weight can potentially reduce the risk of getting diabetes.
Qualitative data is also being collected through semi-structured interviews with commissioners, providers, healthcare professionals and patients. This will provide evidence on the use of the intervention, satisfaction, physical activity, patient activation and resources needed for successful implementation.
The large-scale evaluation is the first of its kind and aims to support the implementation of a national digital diabetes prevention programme.
Jenny Irwin, head of economic consulting at RSM, said: "Type 2 diabetes is a growing national and international health concern. In England, it continues to apply significant pressure on the NHS, when in many cases the illness is preventable; so it's been fantastic to work on such a pioneering project that could have wide-reaching positive impacts on those at risk of type 2 diabetes and the health service more broadly.
"The initial findings are positive, and we look forward to unveiling the full results next year."
Professor Jonathan Valabhji, NHS England national clinical director of diabetes and obesity, said: "Around two thirds of adults and one third of children are now overweight or obese, driving higher and higher rates of Type 2 diabetes that we are now focusing huge efforts to address, as outlined in the NHS Long Term Plan.
"We are living in an increasingly digital age with people managing most aspects of their life online – these findings will help us tailor the Diabetes Prevention Programme to incorporate digital offers for those that struggle to attend the face-to-face approaches."
The news follows significant investment in the economic consulting team including the appointment of Steve Hodgson, an associate director based in Cambridge, who specialises in health analytics and modelling. Steve joins a growing Health Evaluation and Analytics specialists based across the UK.