Renfrewshire Council unveils proposals for £1.3m coronavirus business support package
---

---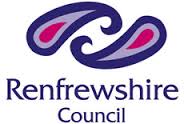 Renfrewshire Council has unveiled plans for a £1.3 million package of support designed to help local businesses get back on their feet after the coronavirus lockdown.
The proposals, including crisis loans, grants and advice services, were based on the results of a detailed survey of local firms run by the council and Renfrewshire Chamber of Commerce.
The council and chamber spoke to more than 500 companies to understand the issues they are facing and what would help them emerge from lockdown.
Members of the council's Emergencies Board will this week be asked to approve proposals for several new funds targeting short-term support to the local economy.
They include:
£500k for zero-interest business restart loans of up to £5,000 to help small-and-medium-sized business with short-term cashflow
£400k for grants of up to £10,000 to help sustain businesses and plan for growth in the medium term
£250k for grants of up to £2,500 to help businesses adapt their premises to allow for physical distancing
£150k to help fund expert advice to businesses in crisis and self-employed people over training and access to funding
The money is coming from existing council budgets for business support and is expected to be the first stage of a longer-term economic recovery plan being developed by the council in partnership with the local business sector through the Renfrewshire Economic Leadership Panel.
If the proposals are approved when the board meets on Friday, council officers would put in place and promote a process for firms to apply for the support from mid-August.
Iain Nicolson, Renfrewshire Council leader, said: "We understand the devastating impact of coronavirus on our local businesses and that some very challenging months lie ahead for them while the country emerges from lockdown. We and the Chamber have spent the past few months having in-depth conversations with hundreds of our businesses to develop a detailed understanding of what the council could do to help.
"What they told us is that cashflow and reduced sales were the biggest issues, along with adapting to physical distancing and new regulations – and the package of measures we are now putting forward were designed around that.
"Although there is a very challenging financial outlook for the council too, we have prioritised this investment because we are determined to do all we can to help keep as many local businesses as possible trading and to help keep people in jobs.
"And while we hope this package of support will – if approved - make a difference, we are at the same time calling on all residents to do what they can to help support local businesses. Money spent in the local area will support your local community, so please Spend Local if you can."
Renfrewshire Council has already distributed more than £26m of financial support to local business through various Scottish Government funds designed to mitigate the effect of coronavirus.
Read all of our articles relating to COVID-19 here.