RBS to rebrand as NatWest Group
---

---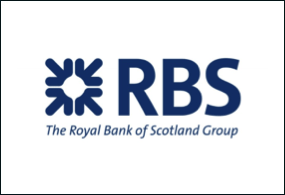 Royal Bank of Scotland Group has announced that it will change its name to NatWest Group later this year.
The bank, which owns RBS, NatWest and Ulster Bank, revealed the name change as it released its full-year results.
RBS reported that its operating profit before tax reached £4.2 billion, a 26% increase from £3.4bn in 2018. The bank reported an attributable profit of £3.1bn 93% higher than the £1.6bn reported in 2018.
The bank's proposed dividend payment for 2019 is 8pm per share, amounting to around £968 million.
Announcing the results and the name change, Alison Rose, RBS chief executive, said: "Today marks the start of a new era for our bank as we announce our new purpose - to champion potential, helping people, families and businesses to thrive.
"These results are a reminder of the strong foundations we have built. Our profits are up, our capital position remains strong and this year we will have returned a further £2.7bn to our shareholders. But our performance doesn't yet match the potential that exists in this bank. We can deliver so much more."
She added: "The way people live their lives has changed. And their expectations of companies are changing too; looking for us to deliver not only financial performance but a positive contribution to society; benefitting customers and communities as well as shareholders. The future of this bank depends on us successfully delivering on both.
"I am hugely excited about the opportunities that lie ahead of us."
The full-year results also included the bank's plan to halve the size of NatWest markets, its investment banking business.
In her statement to shareholders, Ms Rose said: "We are still too complicated for our customers. Much of the potential value in this bank is locked in business lines and business models that are too complex and generating too little return. This complexity also creates 'bad costs' - costs that provide no benefit to customers."
RBS maintains that the rebrand would have no impact for customers, who will continue to be served through the brands they are today, including NatWest and the Royal Bank of Scotland.
RBS also said that the change would have no impact on jobs.
Donald Brown, senior investment manager at Brewin Dolphin, said: "Since turning a corner last year, it has been steady as she goes for RBS – today's results are a continuation of that story and shareholders will welcome the Valentine's gift of a 5p special dividend. An increase in profits is good news for investors, but employees will be fearful of yet further job cuts in the investment banking division while re-branding the parent company to NatWest is clearly another way of making a break with the past.
"The net interest margin, however, remains under pressure and there is a distinctly cautious tone from management about the outlook for the year ahead. A very different bank to what it once was, RBS remains on the road to recovery but the government's stake will likely continue to hang over the share price."