RBS to launch UK's first 'social bond' to address regional inequality
---

---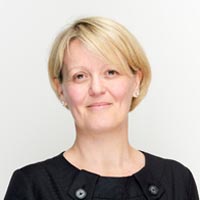 Royal Bank of Scotland has announced plans to launch the UK's first "social bond" to address regional inequality and boost economic growth.
The new bond, which will be priced later today, will be the first bond in the UK issued under the International Capital Market Association's (ICMA) Social Bond Principles and the first bond issued under the bank's new Green, Social and Sustainability Bond Framework.
It is linked to the bank's existing £2.5 billion of lending to SMEs in some of the UK's most deprived areas.
An impact report measuring jobs created and retained as a result of this lending will be published for investors every year.
RBS chief executive Alison Rose said: "RBS is the biggest supporter of UK business. This Social Bond further demonstrates our commitment to addressing regional inequality and promoting economic growth by supporting businesses to create and retain jobs in some of the UK's most deprived areas.
"This is an important milestone for RBS as we build a more sustainable, purpose-led bank that champions the communities we serve and helps them to thrive."