RBS: Scottish private sector recovery loses momentum in September
---

---
The growth of business activity in Scotland's private sector lost momentum in September, according to the latest Royal Bank of Scotland PMI.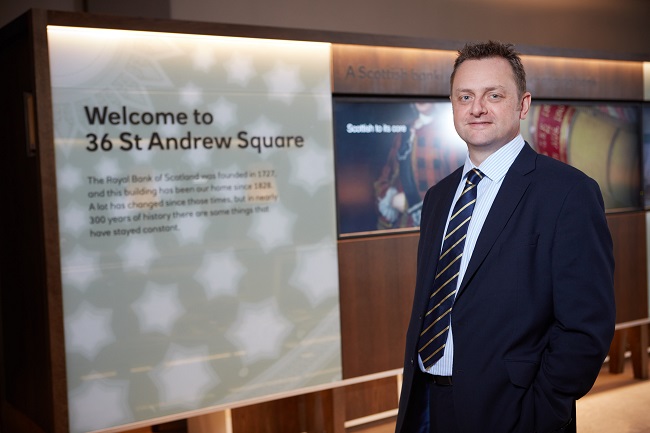 The Scottish private sector continued to recover from the impact of COVID-19 last month, however, momentum was lost as the latest increase in growth was only marginal overall, amid a renewed decline in new business.
Nonetheless, firms remained confident that output would rise over the coming year amid hopes of a further recovery in demand. Expectations were the weakest for four months, however, reflecting heightened uncertainty about how long lockdown measures will last and the timeliness of any recovery.
September data highlighted a renewed fall in the level of new business at Scottish private sector firms, following a solid uptick in the previous survey period. Panellists linked the decline, which was moderate, to muted demand conditions amid COVID-19 related measures and heightened uncertainty.
Furthermore, Scotland was one of only two monitored UK areas to record a reduction in new business during September, alongside Northern Ireland.
The Future Activity Index posted above the 50.0 threshold for the fifth consecutive month during September, to signal overall optimism among Scottish firms with regards to output over the year ahead. Anecdotal evidence linked confidence to hopes of improved client demand and an economic recovery.
That said, the level of positive sentiment dipped to a four-month low, reflecting concerns about the introduction of more stringent lockdown measures and the timeliness of any recovery.
September data highlighted a further fall in workforce numbers across Scotland, extending the current sequence of job cuts to eight months. Anecdotal evidence linked the latest reduction to COVID-19 related redundancies and the non-replacement of voluntary leavers. The rate of job shedding was unchanged from August and marked overall.
Adjusted for seasonal factors, the Outstanding Business Index registered below the 50.0 no-change mark in September, to signal a tenth consecutive monthly reduction in backlogs at Scottish private sector firms. Respondents noted that the renewed fall in order book volumes had allowed them to direct resources to outstanding business. The rate of backlog depletion quickened slightly on the month, but was still much slower than the average for 2020 to date.
Of the five UK areas to record lower backlogs during September, Scotland saw the sharpest rate of decline.
A fourth successive monthly increase in cost burdens facing Scottish private sector firms was recorded in September. Higher prices at suppliers, greater staff costs and additional COVID-19 related expenditure were the main drivers of inflation, according to panellists. Moreover, the rate of increase accelerated from August and was sharp overall.
Average charges levied by private sector firms in Scotland fell for the seventh consecutive month in September. According to panellists, firms had offered discounts in order to attract new business. The rate of reduction was the softest in the aforementioned sequence and only fractional, however, as charge levels neared stabilisation.
There was a renewed fall in average charges at the UK level during September, with the rate of charge deflation slightly quicker than in Scotland.
Malcolm Buchanan, chair, Scotland Board, RBS, commented: "The latest PMI data highlighted slower growth of the Scottish economy, with business activity rising only marginally overall. Meanwhile, inflows of new work fell following an uptick in August, with survey respondents citing weak client demand due to stricter lockdown measures.
"These measures, although necessary, also dented firms' confidence during September. Sentiment was still positive overall, but slipped to a four-month low. Meanwhile, job cutting continued, with the rate of reduction remaining marked.
"Nonetheless, data highlighted a good performance in the context of the rapid contractions seen in the spring. Weak client demand is a concern, but unsurprising with lockdown measures tightening. Hopefully, as in August, once the pent-up demand is released, the sector will move full throttle towards a recovery."