RBS: Scotland's business recovery to be powered by contactless payments post pandemic
---

---
Research from the Royal Bank of Scotland's Tyl service has signalled that Scotland's business recovery after the COVID-19 pandemic will be powered by contactless payments.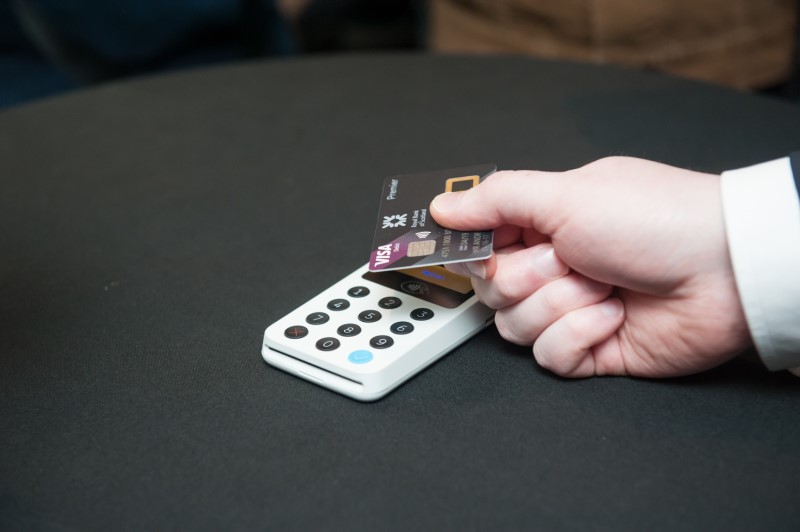 RBS research has revealed that more than two thirds (69%) of businesses registering for the RBS Tyl payment service since the start of UK lockdown are adopting card payments for the first time. This compares to 53% for the rest of the UK.
The shifting preference for payment options which minimises human contact and ensures social distancing looks set to continue as a fundamental shift in the way we do business and make payments in the wake of coronavirus.
This is driven both by consumers, mindful of their own exposure to the virus and by business, keen to meet these needs and adopt the new staff and colleague safety precautions required as part of government guidelines for re-opening.
The figures also suggest a quickening in the rate of businesses now accepting card payments. Prior to April 1st, just 26% of Tyl customers in Scotland were new to card payments, compared with this most recent 69% post lockdown.
The findings correlate with the rise in e-commerce during the pandemic as well as global trends that show a 190% increase in online searches for the term 'contactless payment systems' over the last three months, based on data from Google.
The Scottish Government's route map will see the hospitality sector, museums, libraries and hairdressers fully open from July 15th. Hairdressing salons, bars and restaurants, along with dentists and mechanics are sectors the team at Tyl are seeing contacting them and coming on board in numbers as the businesses anticipate the rise in people looking to pay for services through contactless methods.
Tyl has been developed in partnership with SMEs across the UK to enable them to adopt social distancing guidelines, transition to contactless payments, and provide them with the benefit of increased flexibility in how they receive payment, whether through contactless, online or over the phone.
Tyl also offers next-day settlement for users, ensuring money is in their bank account the next business day, which has been a crucial factor in assisting businesses with cash flow during the coronavirus pandemic.
In addition, the bank has also waived terminal fees for Tyl until the end of 2020, ensuring the option to receive contactless payment is open to as many businesses as possible during the current crisis.
Mike Elliff, CEO, Tyl, said: "The ability to accept card and contactless payment is proving to be a vital tool as businesses across the UK continue to reopen and recover post lockdown. Meeting customer and staff safety concerns and government guidelines coupled with the rise in e-commerce has presented themselves as key challenges for business during the pandemic and the current trends look here to stay.
"The introduction of Tyl to customers across the UK is a key part of our commitment to supporting business during this time. We hope that through next day settlement, 24 hour onboarding and smart data-led insights, Tyl can provide businesses with the tools they need to help them manage and grow their business and be on the front foot as we look towards the future."
Eddie Glackin, owner of Abbot Street Laundry, added: "Before the coronavirus pandemic, we were a cash-only business. We always felt that the costs involved in implementing a card payment system outweighed the number of customers asking to pay by card – which was minimal.
"The business was forced to close for six weeks during lockdown and upon reopening, we immediately noticed a change in consumer preferences. More and more of our customers were requesting a card payment option and we knew it was something we needed to adopt.
"It was important for us to go with a payment provider that we trusted and Royal Bank of Scotland's reputation gave us a sense of security. Tyl's pledge to waive our customer fees until the end of the year allowed us to make the decision quickly, keeping our customers happy as the business begins to recover."
Read all of our articles relating to COVID-19 here.