Another £40m dished out from RBS bail-out fund
---

---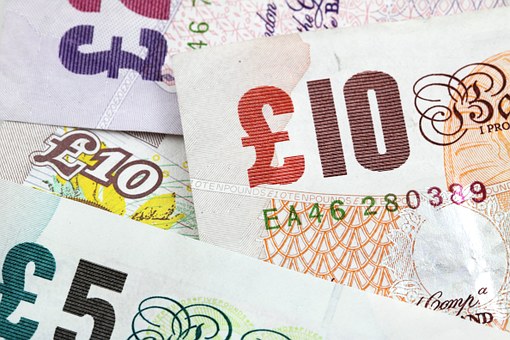 Atom Bank, iwoca, Modulr Finance and The Currency Cloud Group have each been awarded £10 million from the Banking Competition Remedies Board - the fund spun out of the EU's deal with bailed-out Royal Bank of Scotland.
The cash award comes from the Capability and Innovation Fund Pool C, one of a four stage series of pots for disbursing £425 million in grants from the fund to boost competition in the business banking market in the wake of RBS's £45 billion taxpayer bailout at the height of the financial crisis.
The Capability and Innovation Fund Pool C is designed to facilitate the expansion of business offerings to include lending or payments services to SMEs in the United Kingdom or international payments services to SMEs in the United Kingdom.
The BCR says it received a total of 76 applications for the Pool C process during an application window between 1 May 2019 and 28 June 2019.
Atom Bank, which has committed to spend an additional £15 million for its own offering, has pledged to roll out a series of new products for the business sector utilising smart contract technology and machine learning capabilities.
These include:
An on-demand working capital facility (delivered in 2020);
Unsecured term lending that responds dynamically to forecast cash flow and financial health (2020)
Access to lending secured over business assets (2021); and
Invoice discounting to provide instant access to cash tied up in outstanding invoices (2021)
Business lending startup iwoca says it will top up the £10 million grant with a further £13 million. The cash will be used to form a new partnership to gain access to the 450,000+ UK subscribers of online accounting platform Xero and open a new regional office with at least 50 staff outside London.
Godfrey Cromwell, BCR's Chairman, said: "Pool C centres on lending and payments services to SMEs. The four selected organisations address
these areas and complete our portfolio of CIF grants."
"Now the emphasis is on monitoring each recipient's reporting and deliverables. Their public commitments can be seen on our website and performance against these will be regularly updated there."
"Winning this grant is a huge milestone for us," says Christoph Rieche, iwoca's CEO and co-founder. "We're confident that we'll be delivering on our commitment to make £5 billion available to 150,000 SMEs by 2023."