RBS and CYBG to pay out hundreds of millions more than expected in PPI claims
---

---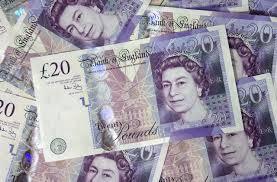 Royal Bank of Scotland and CYBG are facing bills of hundreds of millions of pounds in unexpected last-minute PPI claims.
RBS, which had already set aside £5.3 billion for PPI claims, has said it may have to pay out up to £900 million more than expected, while CYBG faces an additional £450 million hit, The Guardian reports.
Shares in CYBG, which owns Clydesdale Bank, Yorkshire Bank and Virgin Money, fell 21 per cent to 110p in the aftermath of the news, The Times reports.
Investec analyst Ian Gordon said the new charges were "really quite shocking", but Citigroup analysts said they expected CYBG to "cancel dividends rather than raise capital at highly dilutive levels or materially slow growth".
The Co-operative Bank has also said that it had received a "substantially greater volume of inquiries and complaints than expected", but is not yet in a position to estimate the additional cost.