PwC reveals just 14% of its workforce come from a lower socio-economic background
---

---
A new report published by PwC has revealed that just 14% of its staff come from a lower socio-economic background.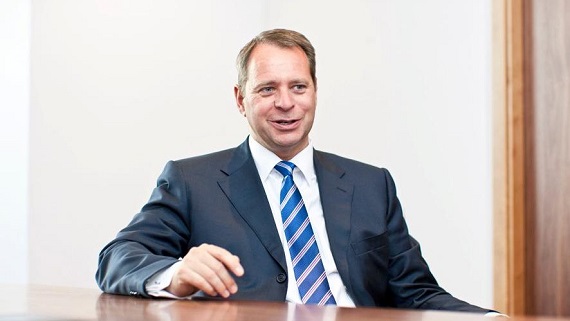 As part of its full year annual report for 2021, The Big Four firm has announced a targeted action plan to increase social mobility through its recruitment, development and progression of employees.
The report also revealed that those staff from a working-class background are typically paid 12% less than their colleagues. The analysis is based on information shared by 80% of PwC's people on the occupation of their highest earning parent.
PwC's targeted action plan to increase social mobility has included a continued investment in its school and college leaver programme throughout the pandemic, with 124 people joining the programme in 2020. The company has also been recruiting for its first 'New World New Skills' paid work experience programme for students from lower socio-economic backgrounds.
PwC has also highlighted its 'Flying Start Accounting' degree programmes and the launch of its first 'Flying Start Financial Bursary' to help students acorss all of PwC's accounting degrees. The firm has also partnered with the Refugee Council on a number of programmes including an employability skills development series programme run quarterly for Refugee Council clients.
Disclosure of data is higher among senior levels within the business compared to more junior levels. PwC's hope is that, by publicly sharing this data and speaking about how it intends to use it to improve social mobility, people applying to work with the company will feel comfortable sharing their socio-economic background data.
PwC added that individuals will have more knowledge about how it is being used to positively influence both policy and targets. Stretch targets on representation at each grade within the firm will be informed by a combination of current data, predictive analytics and national and industry benchmarks.
This is the first time PwC UK has published its socio-economic background and disability pay gaps for the first time. The move follows the firm publishing a breakdown of its ethnicity pay gap last year, including Black, Asian and Mixed Ethnic Background pay gaps.
It is PwC's seventh year publishing its gender pay gap, and fifth year voluntarily publishing its ethnicity pay gaps. Both gender and ethnicity pay gaps have continued to close, meaning PwC UK is on track to reach its targets by 2025.
Kevin Ellis, chairman and senior partner of PwC UK, said: "The pandemic has highlighted, and in many cases increased, the inequalities existing within our society so we believe now is the right time to expand on the data we collect and publish. Improving access to opportunity and striving towards a society where a person's career is based on their potential and not their background remains a priority for PwC, and for me personally.
"The key to enacting real and meaningful change is starting with a strong platform of data. We've been focused on social mobility for a number of years and, by putting their trust in us through sharing their data, our people are giving us the information we need to take action in areas where it is needed.
"We have more work to do on our action plan, but publishing this data will help shine a light on areas for focus and widen the gate further for those wishing to join PwC."