Perth insurance broker returns to profit as merger sets conditions for growth
---

---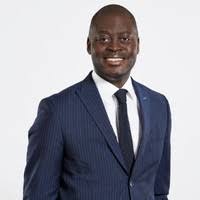 Latest accountants filed by Perth-headquartered insurance brokers Clark Thomson show that the firm bounced back to profit last year ahead of its takeover by Jelf.
Jelf is part of Marsh & McLennan Companies focused on the mid-size and SME market and has more than 3,000 staff in 75 locations across the UK.
Founded in 1965, Clark Thomson had grown to be Scotland's largest independent operator, with nine offices throughout the country including Perth and Dundee.
The firm and its 200 staff was acquired by Jelf for an undisclosed fee in April last year.
For the 13 months ending April 30 last year, Clark Thomson recorded sales of £12.2 million and made a pre-tax profit of £863,000, the Company's House documents show.
In 2017 Clark Thomson's revenue was £11.2m, with the broker recording a pretax loss of £2.8m.
In the account's strategic report, Jelf's chief finance officer, Oranye Emembolu, said: "Our focus for growth is to maximise business retention, develop new income streams, be disciplined around organic growth and gain supply-chain value.
"Our commitment to community broking across Scotland is evident and is a significant differentiator for the company.
"The company's success is dependent on providing a consistently high level of service to its clients by treating our customers fairly, maintaining independent relationships with insurers and maintaining our commitment to continuously developing staff.
"The company will continue to consolidate its position and concentrate its efforts on achieving maximum growth in its existing and target markets."
The move gave Jelf a strong foothold into the main Scottish territories in which it did not previously have a physical presence.
Mr Emembolu also highlighted a risk that Brexit will impact insurance policies which straddle the date on which the UK leaves the EU.
"This may affect the settlement of claims made under policies which expire prior to, before or after Brexit, and will reduce the choice of insurers following Brexit," he explained.
"The company has developed strategies to help enable post-Brexit continuity of cover for its clients and is closely monitoring insurers' progress with their Brexit plans to satisfy itself that they will be able to provide continuity of cover and claims settlement post-Brexit."