Personal insolvencies in Scotland remained low in September
---

---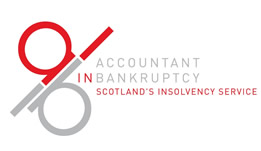 Personal insolvencies in Scotland have remained low due to Covid-19 emergency measures, according to the latest figures from the Accountant in Bankruptcy (AiB).
There were 645 personal insolvencies in September 2020, nearly 40 per cent fewer than in September 2019.
Bankruptcies decreased by 24 per cent on the previous year and Protected Trust Deeds (PTDs) decreased by 48 per cent over the same period.
However, there was a 12 per cent increase in the number of approved Debt Payment Programmes (DPPs) under Debt Arrangement Scheme, which numbered 287 in September.
Over the nine months from January to September 2020, there were 7,003 personal insolvencies, nearly a third fewer than in the same period the year before.