Pensions Regulator decision to drop Johnston Press pre-pack probe "beyond baffling"
---

---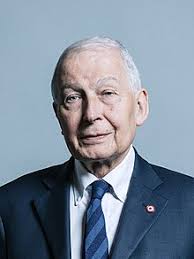 Frank Field, chairman of the Work and Pensions Select Committee has said that The Pensions Regulator's decision to end its anti-avoidance investigation into the closure of the Johnston Press Pension Scheme is "beyond baffling".
Responding to TPR's decision, which was announced on Monday, Mr Field said the regulator's report included nothing to explain why it had taken such a different view from the Pension Protection Fund (PPF) and the Committee.
In November, the publisher of The Scotsman, The Yorkshire Post and the i newspapers was saved by creditors through a newly formed company, JPI Media, as a result of a controversial pre-pack insolvency procedure that enables firms to be sold without liabilities such as pension debt.
Trouble started for the publisher after it raised £360m to repay existing debts, with repayment in full expected in June 2019.

However, trade deteriorated in March 2017 and it was unable to raise further funds from its stakeholders.
In July 2018, Johnston Press requested a regulated apportionment arrangement from TPR and the PPF, hoping to free themselves from their pension scheme, but it did not reach sufficient guidelines set by the PPF.
Administrators subsequently sold the stricken business and its assets to JPI Media Group for £181m a day after they were appointed.
But the pre-pack deal meant members of the 4,771 members of the firm's pension scheme were cut loose and left to face cuts to their promised pensions if, as expected, the pension fund is taken over by the Pension Protection Fund (PPF), the UK government's pension lifeboat, with an estimated shortfall of £109m.
Immediately after November's deal was announced, the new owners of Johnston Press, came under pressure after the PPF, together with MPs such as Mr Field, slammed the treatment of its pension fund members.
Despite the concerns of both the PPF and the Work and Pensions Select Committee, TPR said this week that it had found that the group had no "viable alternative" to enter into administration, and that the timing of the administration had not been "artificially engineered" to avoid a DRC of £885,000 into the Johnston Press Pension Plan.
"As soon as the administration of Johnston Press was announced in November, we opened an anti-avoidance investigation into the circumstances leading up to the deal," said Nicola Parish, an executive director at the regulator. "This involved gathering and reviewing detailed information and liaising with the PPF, administrators and other parties," she added. "In February we concluded it would not be reasonable to pursue any further investigation . . . Should new and relevant evidence be uncovered it may lead us to consider opening an investigation."
Reacting to the TPR's decision to drop its probe this week, Mr Field said: "This nasty little trick of 'pre-packs' being used to bundle up a company bankruptcy and quietly jettison the pension scheme into the PPF has long been on TPR's radar.

"The PPF raised the alarm straight off about the Johnston Press pre-pack, not least because its finances were in decent enough shape: they had some cash to put into the pension."

Mr Field added: "How TPR has decided there's no avoidance case to answer is beyond baffling – and there's no real indication in their report, nothing to explain away our and PPF's deep concerns."