Paysend extends worldwide footprint with expansion into Asia
---

---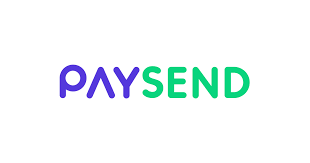 Paysend, the UK-based fintech business, has expanded its global reach by launching its money transfers service to Japan and South Korea.
Users are now able to send money to Japan and South Korea using card-to-card or account transfers.
Asia is an important growth market for global money transfers. Global money transfers to the East Asia and Pacific region grew almost 7% to $143 billion in 2018, faster than the 5% growth in 2017, according to the World Bank.
As two economic giants, Japan and South Korea are helping to drive this growth in global money transfers in Asia. Migrants, foreign workers and international students send $2.4bn (US dollars) to Japan and $1.2bn to South Korea each year, according to the World Bank.
Ronnie Millar, CEO at Paysend, said: "Launching our Global Transfers service in Japan and South Korea is a significant step for Paysend. It cements our position as a truly global money transfers business and extends our reach in important growth markets."
"Japan and South Korea are significant markets for global money transfers in Asia. Very often these transactions are life-changing for those that send and receive them. We want to support these people by making what was once laborious, slow and expensive, simple quick and low cost."
Paysend extended Global Transfers to Uzbekistan earlier this month and will further enlarge its coverage to Canada early next year.
Launched just two years ago, Paysend's card-to-card global money transfer service, now has over 1.2 million users across more than 70 countries worldwide.
Paysend's growth stems from the emergence of increasingly mobile segments of the workforce and the continued increase in international students. These are people who live and work in one country while often financially providing for, or relying on, others in another country.
World Bank figures show that there are now 270m people worldwide who live outside their home country, sending an estimated $689bn home.
This is almost ten times as much as it was in 1990.
Ronnie Millar continued: "Our unique Global Transfers service enables customers to move money in an instant anywhere in the world. With fixed and transparent fees, our service ensures that more of our customers' money is enjoyed by those they care about."
Paysend charges the same transfer rate, regardless of whether it is buying or selling a currency. This means Paysend has the lowest money transfer fees on the market: £1 from the UK or €1.50 from Europe.
Instant, freemium and borderless, Paysend's Global Transfer customers can transfer money from card to card or to a bank account.