Olive expands its presence into Scotland
---

---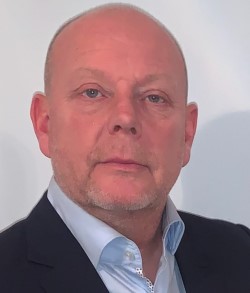 Olive, a UK-wide managed cloud communications provider, has expanded into Scotland with the launch of a hybrid business hub to scale its regional footprint and serve its local business and enterprise clients.
Establishing a presence in Scotland has been a key priority for Olive as it continues on its strategic growth trajectory.
The Olive Scotland team will be led by Stuart McAlpine, business sales director. Mr McAlpine has over 30 years in the unified communications space across the region held in senior positions.
He will be managing a team of 12 account managers, working in and out the Olive regional business hub at Academy Park, which offers access to the centre of Glasgow, Edinburgh and the rest of the country.
Olive will be working closely with accredited partners Vodafone and Mitel to serve its 2,500 business and enterprise customers with a focus on the local market. In Scotland, Olive works with clients including financial services group Scottish Friendly and investment management and financial planning firm Brewin Dolphin to provide cloud services, unified comms and collaboration tools to support their customers.
Martin Flick, CEO, said: "We have been looking to Scotland as a regional powerhouse to expand our reach across the UK and better serve our customers for some time. We're thrilled to have achieved this, with a dedicated account team and customer hub to serve the region."
Stuart McAlpine added: "Working closely with our partners Mitel and Vodafone we will maintain and build our presence in the market, and continue to develop our strategy of winning and supporting local customers across the UK, providing continuity and accessibility to their account structure at a regional level.
"The expansion of a local sales and engineering base means that we can better serve the Scottish market with a broad portfolio of mobility and Cloud solutions hosted in Olive's Cloud Managed Service Platform, powered by Vodafone, Mitel, Microsoft & Google Cloud.
"Olive is passionate about investing in people and it's great that we are able to employ and nurture a locally based account team, within a hybrid centre of excellence, to help our business and Enterprise customers deliver a simply brilliant customer experience."
Olive has worked with Mitel and Vodafone to design an advanced technology suite at the hub that safely allows Olive's customers to experience product capabilities, with interactive demo's and strategic project planning sessions, allowing UK businesses to optimise their communications strategies, during the pandemic and beyond.
Martin Flick concluded: "Olive is open for business, driven by a team of local experts working with our partners and driving our regional footprint forward. Events of 2020 have forced businesses to think differently about how they operate and communicate by moving into a different and blended way of working, and our teams will continue to work with customers to create a best of breed plan that delivers for our UK wide customers. We're delighted to be the first cloud services provider to offer services of this kind in the region."