Oil and gas forecast up by almost 50 per cent
---

---
Production forecasts for Scotland's oil and gas sector have been significantly revised upwards by the industry regulator.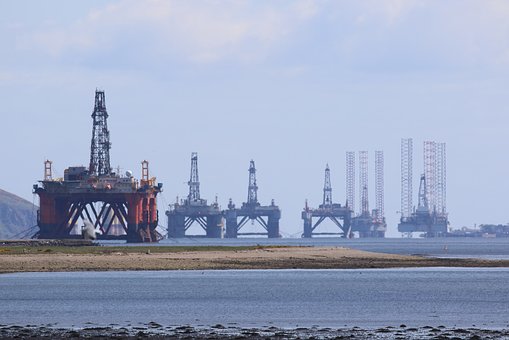 Published today the Oil and Gas Authority (OGA) now forecast that 11.9 billion barrels will be extracted by 2050 – almost 50 per cent up from the estimated 8 billion barrels predicted four years ago.

The revised forecast has been driven by an oil and gas revival in Scotland – with lower production costs and new discoveries in the North Sea.
So far 43 billion barrels of oil or its gas equivalent have been extracted from UK waters.
The OGA forecast in 2015 that a further eight billion barrels could be pumped by 2050, but that has now been raised by 3.9 million barrels.
Head of performance, planning and reporting at the OGA, Loraine Pace, said: "The 3.9 billion barrels identified is great news with 2018 being a productive year.
"New discoveries such as Glendronach and Glengorm highlight the future potential of the basin which could be boosted further with new investment, exploration successes and resource progression."
SNP MSP Maureen Watt said: "These latest revisions to OGA forecasts are up by very nearly 50 per cent from the forecast four years ago.

"That confirms the major economic potential that North Sea oil reserves have to offer, with an expected three billion barrels more than 2015 estimates.

"Successive UK governments have sold Scotland's oil industry short – downplaying the bright future of the sector and syphoning revenues to plug black holes in the Treasury.

"Make no mistake, this is great news for our oil and gas industry. However, we must not be complacent and allow for Scotland's revenues to be used to cover the costs of Tory tax cuts for rich.

"A portion of oil revenues should be invested in a fund for future generations, as most other oil-producing countries have done – something which will ensure there is a positive economic and social legacy from our oil wealth.

"Of course with a host of industries booming across Scotland, like our food and tourism sectors, Scotland is a hugely wealthy country even without oil and gas.

"But the only way to ensure that Scotland's valuable natural resources are invested here in Scotland, and not squandered by Westminster, is through independence."