NorthEdge backs management buyout of Glasgow-based Altia-ABM
---

---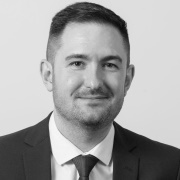 Altia-ABM, a Glasgow-based specialist in investigation and cover operation software, has announced expansion plans after private equity firm NorthEdge backed the buyout of the group.
The investment from NorthEdge backs Altia-ABM's newly promoted CEO Rob Sinclair, who joined the company in 2017, in leading the buyout.
The deal was funded by NorthEdge's SME fund, which was launched in 2018. The investment was led by George Potts, director at NorthEdge; Kevin O'Loughlin, investment director; and Phil Frame, director and head of North West.
Altia-ABM develops specialist investigation software for government departments and law enforcement agencies in the UK, Canada and Australia. The firm, which predominantly works with customers in the public sector, allows police forces and investigation teams to automate processes using technology, which reduces time and money spent on investigations and improves prosecution rates.
Working in partnership with Mr Sinclair, NorthEdge will help develop Altia-ABM's software, including investment to support cloud-based deployments for both new and existing customers.
NorthEdge's support will also help the business to expand its target addressable market to an increased range of private sector customers and additional international territories, both organically and through supporting strategic acquisitions of companies with complementary technologies and customers.
Rob Sinclair said: "We're an ambitious business and we're proud of our success so far. Our proposition is continuously expanding to meet the ever-changing digital landscape and having an investment partner like NorthEdge ensures we can build on that even further.
"The team at NorthEdge share the same vision as we do, and the TMT experience and insight they have shared so far has demonstrated that they understand and support our exciting vision for future growth."
Kevin O'Loughlin will join the Altia-ABM Board at completion, with Simon Hook joining as chair, and Matt Duckhouse as Non-Executive Director.
George Potts said: "Altia-ABM, our fifth consecutive TMT investment, adds to the NorthEdge stable of eight UK-headquartered technology businesses. Each has a global reach, defensive moats and compelling growth potential. Our partnership will see investment into Altia's people, technology and its customer relationships – ensuring the coming chapter is an exciting one, for all stakeholders".
Kevin O'Loughlin added: "Rob is an enthusiastic, partnership-minded CEO who we've already built a strong relationship with. During his three-year tenure, he's demonstrated that he's a strong CEO and leader – qualities that we always look for in management teams."
"Altia-ABM operates in an emerging and exciting market. Government, investigation teams and the public sector are increasingly looking to adopt a digital-first approach, and Altia-ABM is well-equipped to support them with that transition.
"The business' track record, long-term customer relationships and its proven resilience during the COVID-19 pandemic quickly demonstrated to us that this is a business with growth embedded into its core, operating in an attractive market. This is a really exciting partnership for NorthEdge and Altia-ABM, and we are looking forward to supporting Rob and the team with their exciting growth plans over the coming years."
NorthEdge was advised by KPMG, GRAPH, Pinsent Masons and Crosslake. Altia-ABM was advised by Aequitas (corporate finance) and Vialex (legal). Browne Jacobson advised management.