New buyer interest rises in Scotland for first time since January
---

---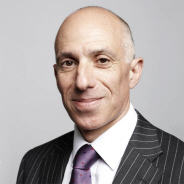 A more stable trend is now emerging in the Scottish housing market, according to the latest results for the RICS UK Residential Market Survey.
Although anecdotal commentary from respondents remains mixed, contributors reported a rise in buyer demand whilst newly agreed sales also gained a little momentum.
In June, a net balance of 15 per cent more respondents saw a rise in interest from new buyers, the highest rise in Scotland since June 2018.
Alongside a more stable trend in buyer appetite, the new instructions indicator, although still negative, was steadier during June, with a net balance of 7 per cent more chartered surveyors reporting a decline in new instructions (from -40 in May).
The newly agreed sales net balance was 11 per cent in June, with sales expectations for the coming three months pointing a pick-up in momentum across the Scottish market.
As the market appears to settle down in terms of activity, house price movement in Scotland remains firm, with a net balance of 23 per cent more respondents reporting a rise. Across the UK, with the exception of London, the South East, Yorkshire and Humberside and East of England, all parts of the country are showing house price growth.
Contributors see a stable trend in national house price inflation over the coming three months though a balance of 25 per cent more respondents are anticipating price rises throughout the UK at the twelve-month horizon.
Ian Morton MRICS. registered valuer, Bradburne & Co, said: "There has been a flurry of activity in the last month as those who have waited to sell earlier in the year have decided to market their homes. There is still a lack of properties for sale compared to last year."
Moving to lettings, on the back of the deteriorating imbalance between tenant demand (which remains solid) and supply, rent expectations are pointing to a further pick-up in the coming year. Average five-year projections for the UK as a whole imply rental values are expected to rise by 3.6 per cent per annum surpassing house prices, which are seen rising by 2.7 per cent on the same basis.

Simon Rubinsohn, RICS Chief Economist, said: "The latest data provides further evidence of the sales market settling down, but I don't get the impression from the insight provided by contributors that this is fuelling hope of a significantly more active market going forward. Many of the factors that have provided a challenge during the first half of the year remain unresolved."