NatWest Group allocates £2.8bn for bad COVID-19 loans
---

---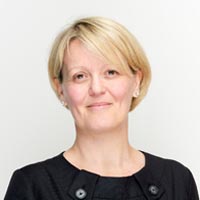 NatWest Group has allocated an extra £2.8 billion to cover potential losses from an increase in bad loans issued during the coronavirus crisis.
The bank's interim results have revealed that NatWest has suffered an operating loss before tax of £770 million compared to the bank's £2.7bn profit the year before.
In comparison to the same period last year, across the retail and commercial businesses income decreased by 9.0%.
The bad loans allocation is far higher than analysts forecast with many anticipating the bank to take a £1.5bn hit.
Earlier this week, Virgin Money allocated £43 million for bad COVID-19 loans, while Lloyds announced yesterday that it had set aside £2.5 billion to cover such lending.
At the same time, Santander set aside £11.4bn for COVID-19 loans as it suffered its largest loss in history (£9.8bn).
Alison Rose, chief executive officer of NatWest Group, commented: "Our performance in the first half of the year has been significantly impacted by the challenges and uncertainty our economy continues to face as a result of Covid-19. However, NatWest Group has a robust capital position, underpinned by a resilient, capital generative and well-diversified business.
"Throughout this crisis we have provided exceptional levels of support to our customers, colleagues and the communities we serve. I am proud that our colleagues have consistently shown they are putting our purpose at the heart of everything they do.
"Through our strong balance sheet and prudent approach to risk, we are well placed not only to withstand COVID-19 related impacts but also to provide the right support to those who will need it most in the tough times to come.
"Our purposeful strategy will help our customers, colleagues and communities to recover, rebuild and, ultimately, to thrive. We are building a sustainable business that will generate lasting value for all our stakeholders, as we work together to create a greener, fairer and more inclusive economy."
Donald Brown, senior investment manager at Brewin Dolphin, said: "NatWest is the latest major bank to set aside billions for a likely surge in bad loans as a result of COVID-19's economic impact, with a further £2.1bn earmarked for potential bad debts – significantly higher than analysts' expectations.
"The re-brand earlier this month, from Royal Bank of Scotland, is a clear attempt to break with the past – and it almost seems apt that it should happen during another crisis. Banks are expected to bear a lot of the economic fallout from COVID-19 and their share prices are down significantly this year – in NatWest's case more than 50%. It is likely to be a treacherous road ahead for NatWest and many of its peers. With the UK banking season nearly complete, NatWest's statement adds to the downbeat tone heard this week."
Read all of our articles relating to COVID-19 here.