Nationwide awarded £50m to increase small business banking competition
---

---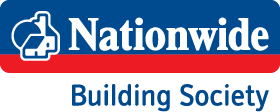 Nationwide Building Society has been awarded £50 million from Banking Competition Remedies to increase competition in small business banking.
The Co-operative Bank and Investec Bank have also been awarded £15 million each to expand in the small business market.
The awards are part of the £775 million in grants which are being funded by Royal Bank of Scotland as its final state aid penalty following its bailout during the financial crisis, The Times reports.
Nationwide has pledged to attract 340,000 small business customers by March 2024 and to match the £50 million investment with its own funds.
The Co-op will add £17 million of its own funds in a bid to increase its business banking market share from 2.3 per cent to five per cent by 2025.
Investec will create 40 new jobs as a result of the grant and provide £300 million of additional lending to small business.