Muckle Media unveils £20,000 PR grant fund to support business recovery
---

---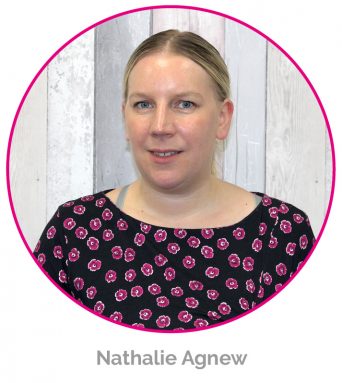 Edinburgh-based PR firm Muckle Media has announced a number of innovative support programmes, including a £20,000 PR grant fund to help businesses use PR and marketing to support economic survival.
The £20,000 Muckle Helps grant is a 100% free pot of PR fee funding, which opened for applications yesterday. The fund will support a total of eight campaigns. It is made up of three packages worth £5,000, with one each in the food and beverage, tourism and B2B services sectors and five packages worth £1,000 each which are open to any sector.
Additional funding may become available to extend the programme and the agency is interested in hearing from any potential funders that may wish to sponsor or match-fund additional support.
Interested businesses can register their details here and provide a one sentence response explaining why they need PR support and what it would be used for.
Applications close on the 31st August at which point the Muckle Media team will select the businesses they feel they can have the most impact supporting.
In recognition of the huge impact coronavirus has had on cashflow for businesses, Muckle Media is also taking the unprecedented step of offering ten-month payment terms on invoices on request, allowing businesses to access creative PR now that does not need to be paid for until June 2021.
This programme will support seasonal businesses in particular, as they can benefit from marketing now to improve their business performance in the 2020 season, but not pay for it until profits are being made into the 2021 season. Terms and conditions and guarantees may be required to access this option.
The amount of funding available through the PR Now, Pay Later programme will be linked to Muckle Media's business growth, with every £1,000 of new business won (on a pay now basis) unlocking £500 of pay later fund.
Muckle Media will also be offering a ten-week PR bootcamp programme, aimed at PR professionals who would like to review and revise their strategic communications plans in light of the many changes facing the world.
Also open to out-of-work communications professionals looking to upskill, the ten-week bootcamp will follow Muckle Media's ten step communications planning process and deliver weekly webinar content on topics including insights, strategy, planning and crisis management.
Weekly content will include guest speakers from across the industry and accompanying worksheets will allow participants to create a full strategic communications plan over the course of the ten weeks. For those short on time or who are only particularly interested in one topic, there is also the option to opt into specific webinars rather than the full course.
Nathalie Agnew, Muckle Media managing director, said: "It's a difficult time for the economy just now so we would like to do everything we can to help businesses to spring back. Effective PR and communications are key to cut through the noise and reach potential customers, so we hope that our three new initiatives will prove popular with businesses of all sizes in need of support."