Metro Bank halts opening of new business accounts
---

---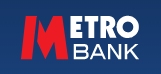 Metro Bank has suspended businesses from opening new accounts, despite calls from the Bank of England to keep credit flowing.
The lender has stopped the opening of new business accounts due to an influx of demand from businesses seeking bounce back loans for which firms must have a current account.
Other banks such as HSBC, have also halted new business accounts. Lloyds, Natwest and Santander put openings on hold at the start of the COVID-19 crisis and there is a delay of a few weeks for Barclays business accounts.
HSBC, Lloyds, Natwest and Barclays reign supreme in UK business lending, however, Metro Bank has ambitions to grow its share. It has around 151,000 business current accounts and has lent more than £1 billion in government-backed loans. It has received thousands of requests for accounts in the past six months.
Financial regulators have eased capital buffers to ensure that lending continues throughout the COVID-19 crisis and are likely to consider credit flows when deciding if banks can restart dividends.
Banks have lent record amounts of cash since the crisis began in March, with £38bn extended in bounce back loans and billions lent directly by banks on commercial terms, The Times reports.
A spokeswoman from Metro Bank said the suspension of new business account openings was a result of a "surge in demand". It suspended account openings on Friday and aims to reopen next year.