McCrea Financial Services reveal two key appointments to senior leadership team
---

---
McCrea Financial Services has today announced two key senior appointments as it reveals a strengthening of its senior management.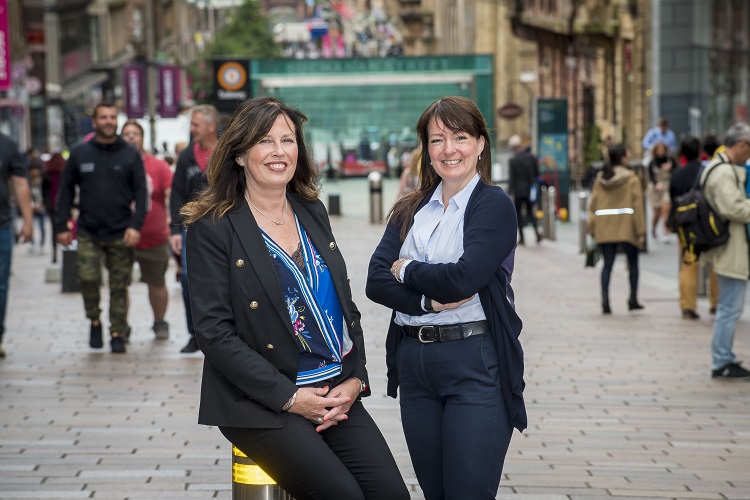 Elaine Hamilton is promoted to director of business development, whilst Lesley Anne MacGregor is appointed director of operations.
Elaine will also continue to head up McCreas approach to marketing and communications activity.
Today's news comes as McCreas reveal they have secured the coveted Investors in People Platinum (IIP) award.
IIP is the international standard for people management and enables organisations to benchmark against the best in the business on an international scale. The standard defines what it takes to lead, support and manage people effectively to achieve sustainable results.
Securing platinum level from IIP is the highest recognition that any company can secure. It is only awarded after a rigorous assessment of the organisation, and only a small number are accredited each year.
Reporting on McCreas, IIP said, "It is clear from the improvements shown in our Assessment Report that the business has progressed significantly across many fronts over the last few years.
"Business levels and turnover have clearly increased and there have been a good number of improvements with your people and reward and recognition strategy."
The has manifested itself in a staff satisfaction level sitting at 86% (up from 79 per cent) when assessing all indicators
McCreas, who are celebrating their 20th year in business, are Independent Financial Advisors, based in central Glasgow who provide advice on investments, mortgages, pensions, retirement and tax planning.
McCrea Financial Services director Douglas McCrea said: "We continually strive to strengthen our business and provide the very best service for our clients, something we've looked at very closely as we celebrate the company's 20th anniversary. These key appointments focus on maintaining and enhancing where possible the personal, professional service we provide for over 1,000 clients and businesses.
"Elaine and Lesley Anne have played a significant part in our success. Therefore, these roles reflect their expertise and contribution to the growth of the business.
"I am also delighted to reveal that we have secured the Investors in People Platinum Award. Our commitment to creating a supportive and enjoyable place to work is reflected by the fact that we are one of very few businesses in Scotland who have received this award."
Elaine Hamilton, director of business development said: "I am delighted to have been appointed to this new senior leadership role. We have a very clear strategy for growth and expansion as we take the business forward, whilst ensuring we continue to provide an excellent service for our existing clients."
Lesley Anne McGregor, director of operations added: "Every day we strive to improve all we do, because creating best practice in our processes ensures that our Advisory team and support staff are able to focus on looking after our clients."