Martin Currie appoints new CEO
---

---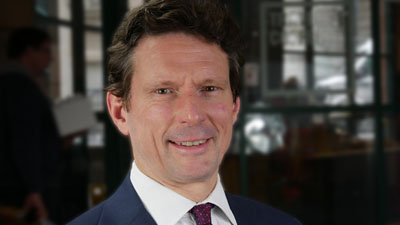 Edinburgh-based active equity specialist Martin Currie has announced the appointment of Julian Ide as chief executive officer.
The firm's announcement also stated that Willie Watt, who has served as CEO for the past 18 years, will remain chairman of Martin Currie, which is an affiliate of Legg Mason, a global investment management company with £13 billion of assets under management.
Mr Ide joined Martin Currie as head of distribution and business strategy in May last year, with a mandate to identify and realise new business opportunities and to build Martin Currie's strategy for client engagement.
He has more than 25 years' experience in the investment industry, including as CEO of Source (one of the largest independent ETF providers in Europe, sold to Invesco in 2017), and Old Mutual Global Investors, which was one of the fastest-growing asset managers in the UK. He also held senior roles at several other firms, including Credit Suisse and ABN AMRO.
Prior to his time in asset management he worked in corporate finance, at Morgan Grenfell (now Deutsche Bank). Julian has lived in Asia and across Europe and began his career as a lawyer, working in private practice for three years. He studied law at Cambridge and has an LLB from Guildford Law School.
The firm said he will now lead the Martin Currie executive team and will have business oversight of the firm's investment management operations.
Mr Watt said: "Julian joined us as the standout candidate to lead Martin Currie as we looked toward our future. With early successes in rejuvenating our engagement in institutional distribution and in engaging strategically with Legg Mason's distribution network, he has quickly affirmed our faith in his abilities. I am proud of the nearly two decades I have spent in building our investment capabilities and world class client solutions. I look forward to the prospect of Martin Currie continuing to achieve the very best for our clients and have no doubt that our firm will continue to reach its full potential under Julian."
Mr Ide added: "I am grateful for both the leadership that Willie has provided to Martin Currie and the support he has provide me over the past eight months. I am excited by the prospects for Martin Currie's conviction-based investment capabilities across markets. Martin Currie will continue to pursue alpha through investment excellence and the development of world-class client solutions remains at the heart of everything we do."