LDC: Private equity industry has 'unique opportunity' to accelerate economic recovery
---

---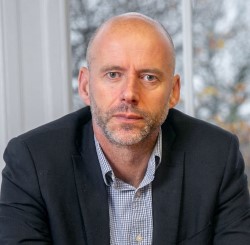 The private equity industry has a unique opportunity to accelerate the UK's economic recovery in the coming decade and contribute to the government's levelling up agenda, according to Edinburgh-based private equity firm LDC.
Speaking as LDC provided an annual summary of its performance, its newly appointed chief executive, Toby Rougier, said that supporting the growth ambitions of the UK's small and mid-sized companies "in every corner of the UK" would remain its "primary purpose".
Mr Rougier also re-affirmed LDC's commitment to invest £1.2 billion of equity over the next three years. He added that he expected to increase annual investment levels in 2021 as more SMEs looked to return to growth and larger corporates looked to divest subsidiaries to strengthen balance sheets.
The firm which is part of Bank of Scotland owner Lloyds Banking Group, invested more than £240 million in 14 new investments last year, continuing its commitment to UK SMEs despite a market-wide slow-down in UK private equity investment due to the coronavirus outbreak and resulting economic uncertainty.
Investments included commercial vehicle accessories maker Rhino Products, e-commerce fulfilment provider James and James, pensions support specialist Ross Trustees and cloud-based technology experts Kerv.
It also worked closely with portfolio businesses to help them grow through 'buy and build' strategies, providing follow-on capital to support 35 bolt-on acquisitions.
Transactions included telecoms group Onecom making two acquisitions in the last six months, residential lettings firm Linley & Simpson marking its 18th acquisition under LDC's stewardship, and MSQ Partners completing the public-to-private acquisition of the Be Heard Partnership.
LDC also said it had continued to source strategic buyers for some of its ambitious portfolio, including the sale of chilled savoury pastry manufacturer Addo Group to PAI Partners, global education technology business Texthelp to Five Arrows and Panther Logistics to US-based AIT Worldwide Logistics.
Working in partnership with portfolio management teams, last year the firm generated £875m in proceeds, with an average money multiple of 3.6x and IRR of 57%.
Mark Kerr, head of LDC in Scotland, said: "We have worked closely with our portfolio company management teams to help them navigate the challenges created by the pandemic. They have demonstrated the grit and determination to succeed that Scottish businesses have always shown in times of adversity.
"Despite uncertainty continuing into 2021 for many businesses, the year ahead will also present opportunities for business leaders. We will continue to support their ambitions, providing the capital and expertise needed to accelerate growth in 2021 and beyond."
Of the companies LDC sold in 2020, the average hold period was 4.4 years, whilst management teams achieved an average sales growth of 203% and profit (EBITDA) growth of 246% during their partnership with LDC.
The firm also said its existing partnership with The Prince's Trust - which aims to help young people across the UK to explore and launch their own business through start-up grants, volunteering and mentoring – would be an even bigger focus in the year ahead.