Kristen Bennie: 'Always on' attitude causes 'life admin paralysis' for Scots
---

---
Kristen Bennie, head of open experience at Royal Bank of Scotland, urges that Scots struggling with the stresses of 'life admin' should take time for themselves.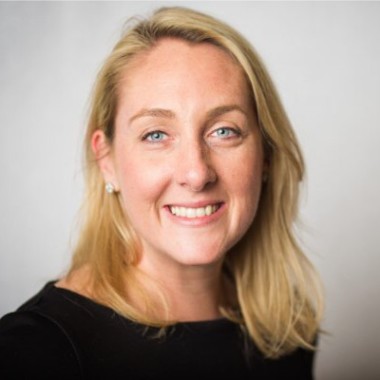 It doesn't seem all that long ago that we were all setting New Year goals to aim for. Perhaps it was to read more books or spend more time with family and friends. As we now reach the middle of February though, most of us won't have found time as the routine of daily life and work takes over and leaves little time to focus on the things we really want to.
These pressures can lead to 'life admin paralysis' for many Scots who struggle to complete everyday personal tasks like booking dental and doctor appointments or managing savings and finances because they feel so overwhelmed by the pressures of modern life.
Nowadays, most people are constantly checking emails outside work hours or feeling the pressure of keeping up-to-date with the group chat so they don't miss out on plans. Latest research from YouGov on behalf of Royal Bank of Scotland shows that more than 54% of Scots are struggling to complete fundamental 'life admin' tasks because of the growing pressures of today's time-poor world.
The 'always on' culture we live in can have serious impacts not only on our relationships but also on our own health. The research also revealed that the most common reason people failed to complete a life admin task was because of a 'lack of hours in the day' (56%) followed closely by 'feeling overwhelmed' (54%). It's the latter that can potentially be the most dangerous with people feeling more and more trapped by the pressures of work and social deadlines that they forget to take a little time to themselves and enjoy downtime.
It's easy to cut yourself off when you feel like you've too much on and personal wellbeing can suffer as work-life balance is so closely related to our happiness. Friendships are often the first thing to fall by the wayside and 42% of Scots who struggle with life admin admit they've missed social events because of the pressures of modern life.
The research shows that it's the younger generation who often struggle with their life admin the most with 56% of 18-24-year-olds who struggle with life admin admitting they've missed a social event because of it and 69% of them saying they struggle to complete these tasks each month.
At Royal Bank of Scotland, we commissioned the research to better understand the everyday pressures Scots face and the ways the bank can help. Personal banking is one of the most common tasks to drop off the priority lists of people who struggle with life admin with 20% failing to complete their personal banking in the average month. Therefore, our Easy Wins campaign encourages people in Scotland to using the range of tools and services we provide to help with simpler, quicker and more efficient banking which will help to reduce the pressures of daily life. Whether using your banking app to temporarily freeze your credit card when you think you've lost it or using our new Aggregator app to see all your banking activity in one place, we're working hard to help make life easier for customers.
We know time is precious and that's why our Financial Health Check takes just 20 minutes with one of our senior personal bankers to make customers finances work even harder for them and this can even be done from the comfort of their own home. Our team of professionally qualified community bankers can meet our customers at a place that's most convenient to them, whether that be at their place of work, leisure centres or library. They help people understand how to manage finances and make use of our digital apps to make life even easier. They also deliver important training on how to spot fraud, scams, and online security to help keep customers' money safe.
Our aggregation service means that all the customers' accounts can be put into one place – even if they're not with Royal Bank. We also allow customers to instantly freeze their lost or stolen credit card through our app while paperless mortgages mean people can take out a mortgage in days rather than weeks.
All of these measures have been designed with today's 'always on' world in mind and by using them, our customers will be able to get back onto the wagon and finally put that new gym membership to good use – although after the last few days of wild weather, a less wild evening spent sitting in probably seems more attractive than ever.