KPMG partner pay hits £600,000 as scandals fail to halt strongest growth in a decade
---

---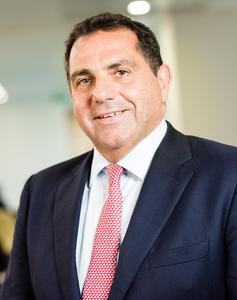 In the same year as the catastrophic collapse of Carillion after KPMG gave the contractor's accounts a clean bill of health, the global auditing firm has reported a significant leap in profits and corresponding average pay rise for its 635 partners.
Only months after KPMG was accused by MPs of being part of a "cosy club" and being "complicit" in the run-up to the collapse of the construction and government contractor, which cost the UK taxpayer more than £150 million and counting, and nearly 3000 people their jobs, KPMG UK today announced its strongest growth for ten years and partner pay had gone up from £519,000 to more than £600,000 each.
Reacting to news of the paypackets, Luke Hildyard of the High Pay Centre, said: "This is the sign of a dysfunctional audit market. It can't be right that an organisation can be involved in so many scandals and yet continue to rake in vast profits and lavish six-figure payouts. The payments will certainly keep the partners well plenished with champagne over Christmas, which might improve the quality of their audits."
The group reported that revenues increased by 8 per cent from £2,172m to £2,338m for the financial year ended 30 September 2018 and underlying profit increased by 18 per cent year on year, to reach £356m.
KPMG said a buoyant M&A market fuelled the firm's deal advisory practice, which grew by 14 per cent, while KPMG's audit practice also posted growth of 8 per cent, following several important wins.
Regulatory change and trends within global politics, such as Brexit and US tax reform, drove demand for advice, which saw KPMG's tax, people services and legal practice grow by 7 per cent. Meanwhile, the firm's consulting business achieved growth of 5 per cent.
Bill Michael, chairman and Senior Partner at KPMG in the UK, said: "These results are the product of the tough decisions we have made and the hard work of our 16,000 people across the UK.
"Since taking on this role, together with my leadership team, I have refocused the business on our core strengths aligned to the firm's public interest responsibilities. These actions have put us on the right trajectory. We are seeing growth right across our service lines, attracting talented people and winning major mandates. Our pipeline is strong and I am excited about the future", said Mr Michael.
KPMG said it had hired 1,365 new graduates and apprentices across the UK to support the firm's growth. This was a record number since its 2011 intake and an increase of 22 per cent in student recruitment on last year, with 48 per cent of new roles based in the firm's offices outside London.
KPMG also introduced eight new specialist graduate technology training routes, offering graduates the opportunity to specialise in some of the most cutting-edge technological sectors, such as cyber security.
"Beyond our financial results, the aspect that has pleased me most about the course of the year is the firm's work to increase social mobility", said Mr Michael.
"We're investing across the United Kingdom, recruiting people from all backgrounds, straight from school and university, to support our growth. I firmly believe that no matter who you are or where you are from, everyone should have equal access to opportunities which enable them to go as far as their ability will take them. I was proud to see our work recognised in the Social Mobility Employer Index – which ranked us number 1. I am passionate about making further strides this year."
The boost to profits comes at a difficult time for the big four accountancy firms – KPMG, EY, Deloitte and PwC – which have attracted criticism from politicians and regulators over the quality of their audit work and face calls to be broken up.
Amidst the debate around the future of the profession, KPMG stressed in its results that it recently became the first UK firm to voluntarily stop providing 'non-audit' services to the FTSE 350 companies it audits and in the firm's submission in response to the Competition and Markets Authority's (CMA) market study, KPMG recommended the ban is rolled out across all audit firms in the UK.
Mr Michael said: "I have been clear that our wider profession faces challenges. In order to safeguard against any perceptions of conflict of interest, we have drawn a clear line between our advisory and audit work for UK listed businesses."
The firm also suggested in its CMA submission that 'graduated audit findings', which provide more detailed insight to investors and the public around the key risks and challenges the company audited faces, become mandatory in FTSE 350 audits. KPMG is already working towards the adoption of graduated findings in its own audits of the FTSE 350, for 31 December 2019 year ends.
"I welcome the reviews of our profession launched by the CMA and BEIS", Mr Michael commented.
"They are an opportunity to consider how we can best serve the capital markets and broader stakeholders as their needs develop. Finding solutions will be challenging and there is a lot at stake. Success will require constant collaboration from all major stakeholders. I look forward to the Reviews' conclusions and delivering the right result for investors and wider society."
KPMG's results also detailed its median gender pay gap, which stood at 28%, while the average gap came out at 42 per cent. The median ethnicity pay gap was 14% and stood at 26 per cent on average.
Those figures include employee and partner pay.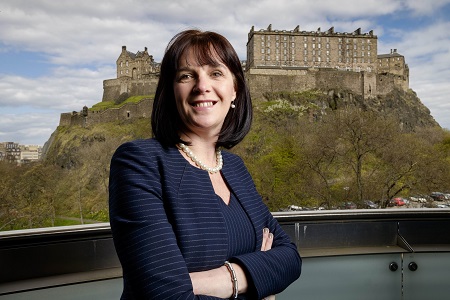 Catherine Burnet, senior partner for KPMG in Scotland, said: "Our continued and extensive investment in talent, particularly in new graduates and apprentices, has been a real highlight for the firm in Scotland this year. This investment has helped us to continue to support our clients and drive our growth in line with UK performance, supporting Scotland's rich and diverse economy, strong financial services sector and public bodies.
"All parts of the Scottish practice have delivered strong performance in the last 12 months, which is expected to continue into next year and beyond. Where we will also see a focus is continuing to support and facilitate the discussion between the private and public sectors which helps to drive economic growth, increase export levels, unlock regional productivity and narrow skills gaps."