KPMG nominates audit chief Jonathan Holt to be next chief executive
---

---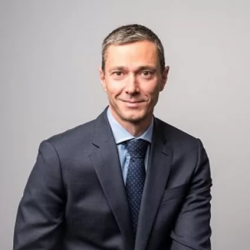 The board of KPMG UK has nominated Jon Holt, the firm's current UK Audit, as its nominee for the role of chief executive.
The decision follows an extensive nominations process that included interviews with potential candidates, a rigorous, independent assessment and undertaking partner views through surveys and soundings.
The nomination comes after Bill Michael stepped down from the role of chairman last month, while the firm investigated "alleged comments" he is said to have made during an online meeting with staff.
A partnership approval vote will now be held within the firm with the result to be announced on or before 14 April. If approved, the appointment will be with immediate effect.
Prior to being appointed to his current role in 2019, Mr Holt was KPMG UK's head of financial services, leading the firm's Banking, Insurance and Asset Management practice. Before that, he was senior partner at KPMG's Manchester office.
Mr Holt has two decades of experience supporting financial services companies with audit, transaction services and advisory projects. Since joining KPMG in 1994, he has worked with a wide range of companies including Old Mutual PLC, Aviva PLC, Deutsche Bank, Citibank, Prudential PLC, Skipton Building Society, Covéa and Royal London Group. Mr Holt is also a Trustee of Patchwork Foundation – a non-partisan charity supporting participation of young people in democracy and civil society.
KPMG has said driving inclusion and diversity has been at the heart of Mr Holt's strategy as a leader. As head of audit he has worked to ensure the firm makes its Audit practice a place where every talented auditor can thrive, regardless of their background or identity.
Mr Holt is personally sponsoring the firm's Black Lives action plan in Audit and last year set up the Audit Evolution Board, which aims to bring greater diversity of thought and advises on initiatives to create a better audit business.
Bina Mehta, KPMG UK chair, said: "Jon was the outstanding candidate and met all the criteria we laid down at the start of our nomination process. We took on the views of our partners as well as using external expertise as part of the process.
"Jon knows our firm inside out and is a first-class leader. He currently heads our Audit practice overseeing 7,000 people and has previously led our Financial Services practice. I know our partners will benefit from Jon's experience, expertise and his inclusive leadership and I'm delighted he has agreed to put his name forward for the role of Chief Executive.
"On behalf of the Board, I'd like to recognise and thank Mary O'Connor for leading the firm on an interim basis over the last few weeks. Mary did not hesitate to step into the interim leadership role when asked, for which the whole Board and I would like to extend our gratitude and thanks."