Kingdom Housing Association's payroll team win at National Excellence Awards
---

---
Kingdom Housing Association's payroll team has won the coveted In-house Payroll Team of the Year award at the Chartered Institute of Payroll Professionals Annual Excellence Awards.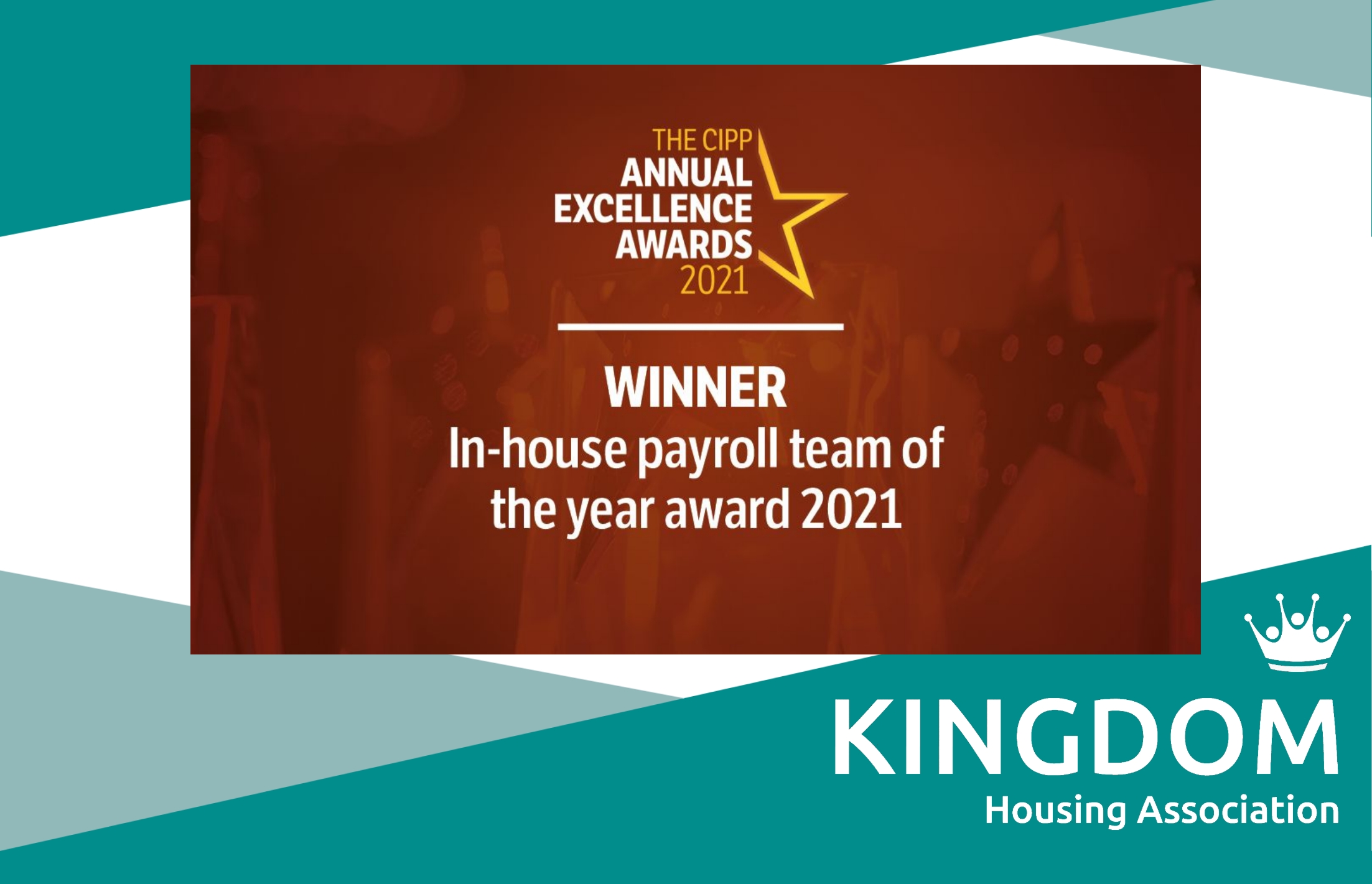 These awards were established to recognise the important role that payroll and pensions play in the UK economy and are the longest-running, independent awards in the industry.
The awards recognise individuals and organisations who demonstrate payroll excellence and their positive impact on the economy.
The In-house Payroll Team of the Year award recognises the payroll team that has compelled their employer to recognise the important role that the department can play in improving the overall company performance, and not just perceive the department as a cost centre.
Formed just two years ago, Kingdom's in-house payroll team of Jacqui Hoskisson, Kerri Gell, Vicky Brand and Kalvin Thain are responsible for a payroll of around 500 across the Kingdom Group.
Andrew Latto, HR director, said: "I could not be more proud of the team. I was delighted in 2020 when, only a year after being formed, the team were Highly Commended in the CIPP awards. That the team has won the award outright just a year on is fantastic, especially when you see the calibre of the others who were shortlisted.
"As well as making sure everyone is paid correctly every month, our payroll team are always seeking to improve how robust and efficient our payroll system is but what makes them really special is their focus on doing what they can to improve the employee experience at Kingdom."