Johnston Carmichael appointed administrator of Great British Prawns Limited
---

---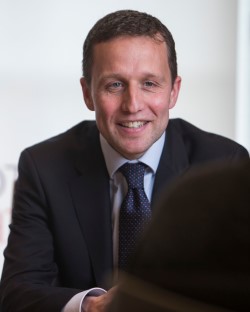 Johnston Carmichael has been appointed administrator of Balfron-based prawn farm Great British Prawns Limited.
A total of 18 jobs have been lost at the firm which has collapsed just two years after opening.
The firm, which is the first producer of its kind in the UK, was forced to cease trading due to a drop in demand for prawns from restaurants closed under Covid restrictions.
The new land-based 1500 square metre farm made its first harvest of king prawns in summer 2019. But stopped trading during the pandemic and its staff were furloughed.
Prawns from Balfron were available initially to chefs within a two-hour radius of the farm and the site was chosen because of its proximity to restaurant markets in both Glasgow and Edinburgh.
The farm grew the shellfish in over 300 tonnes of water capable of holding up to a million fresh prawns.
Graeme Bain, restructuring director at Johnston Carmichael and Joint Administrator of Great British Prawns Limited, said: "Unfortunately the business had already ceased to trade prior to the appointment of administrators, and the majority of employees had been placed on furlough. Regrettably, with no ongoing trade, all 18 jobs at the business have been lost.
"With the vast majority of demand for the company's product coming from the hospitality industry, COVID restrictions undoubtedly had a significant impact on the business.
"The Administrators are currently looking to realise value from the company's assets."