James Irving-Lewis: The COVID-19 insurance myth – are you covered?
---

---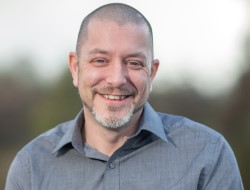 James Irving-Lewis of Phil Anderson Financial Services in Aberdeen discusses the COVID-19 insurance myth.
With more than 1.8 million confirmed cases of coronavirus (COVID-19) worldwide and fears that 80% of the UK population will fall ill as a result, many people are looking to their insurance providers for transparency on what is and is not covered.
The number of individuals looking for clarity when it comes to their life insurance and critical illness policies has increased in recent months due to inaccurate reports circulating on social media that insurance providers will not compensate on death if the cause of death is COVID-19. The reports also state that critical illness policies will not pay out if you have had a COVID-19 vaccine. This is false, receiving a vaccination against COVID-19 will not impact your insurance cover, be it life insurance, private medical insurance, or any other forms of insurance.
To debunk this myth and according to The Association of British Insurers (ABI) by the 18th of March 2021, £202 million had been paid out by insurers to help the families of those who have died due to coronavirus. This is the equivalent of an average of £553,000 for every day of the pandemic up to that date. At the height of the pandemic, this equated to £980,000 a day. This is in comparison to a total of £5.8 billion in paid claims for all events in 2019.
Although there are many types of life insurance, they are all designed with the same goal in mind, to pay out if you die during the policy term. The most common forms of rejected claims include unpaid premiums, withholding medical information at the time of the interview, not informing the provider of a medical change in circumstances such as a heart condition, or becoming a new smoker.
Critical illness is slightly more complex as COVID-19 is not included in any provider's critical illness policy. However, according to Odyssey Wealth Management around 5% of those infected will face critical illness due to contracting the virus. This may include respiratory failure, septic shock, and multiple organ failure. Crucially, medical professionals are taking into consideration that long covid is becoming more prevalent, however we are still many years away from fully understanding the possible implications on insurance premiums.
Insurance specialists Zurich acknowledged that although coronavirus is not a specified critical illness on their policies, it is still possible to present a claim and with all requests, it will need to be assessed by their Claims and Medical Officer. The current opinion of the Medical Officer is that in most cases, COVID-19 is unlikely to produce permanent symptoms or impairment to lung function to meet the claim requirements, but each claim will be considered based on individual circumstances. The Associate of British Insurers (ABI) advice is that critical illness cover is only paid out when a specific set of criteria laid down in the ABI Guide to Minimum Standards for Critical Illness Cover is achieved. All critical illness policies are required under these minimum requirements to cover heart attack, stroke, cancer, but they can vary.
To summarise, there is no evidence that insurance companies will not pay out for death from COVID-19 or from a critical illness where the route cause can be related to COVID-19 as being the trigger. It is important, as ever, that if taking out a new policy, you read the terms and conditions carefully. The only advice that you should be taking is either from your insurance provider or a Financial Conduct Authority (FCA) registered independent advisor.