Jail for Latvian money laundering gang
---

---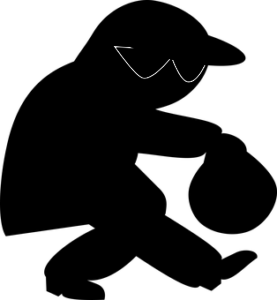 Four Latvian men operating in Scotland have been sentenced to a total of 19 years and eight months for serious and organised crime offences.
Hardijs Langsteins, 37, Maris Kursis, 30, Arvids Civkors, 30, and Aivars Dzagarjans, 38, who had operated from their bases in Edinburgh, Falkirk and Manchester, were all convicted of agreeing to become involved in serious and organised crime by doing things which enabled money laundering and fraud to be committed.
Langsteins and Kursis were also made subject to Serious Crime Prevention Orders which impose significant and stringent restrictions on their activities for a period of five years once released from custody
For over four years illegally obtained money passed through bank accounts controlled by the group, and criminal cash laundered through accounts the group controlled included money stolen by hacking and malware attacks.
The court heard that between June 2012 and December 2016 the group encouraged Latvian nationals to come to the UK with the intent of exploiting them. The group organised a supply of people in order to obtain control of a supply of bank accounts to be used for laundering money and fraud.
As well as imprisonment, the group will be subject to Proceeds of Crime action which will seek to confiscate any profits of criminal activity.
Procurator Fiscal for Specialist Casework, Jennifer Harrower, said: "Money laundering is not a victimless crime and Hardijs Langsteins and his gang played an integral role in a complex, large scale operation which facilitated the criminal activity of others.
"I hope that these convictions and the sentence, including the Serious Crime Prevention Orders granted for Langsteins and Kursis, send a strong message to others involved in this kind of criminal behaviour and demonstrates the ability of police and prosecutors to investigate, prepare and prosecute serious and organised crime of this nature.
"The Crown will continue working with the police and other agencies to ensure that these crimes are detected and those responsible prosecuted using all measures at our disposal."
The group used the promise of well-paid work and the provision of accommodation to encourage Latvian nationals to come to the UK. They paid for some flights and arranged pickups from the airport.
Recruits were brought to multiple occupation properties rented and controlled by the group, who charged inflated rent to the occupants. The group helped them get 'set up', buying basics like food and toiletries and allowing rent to be paid once employment was obtained, all to be repaid later. Some assistance was provided to obtain work. Recruits were reliant upon and indebted to the group.
The group required the recruits to open as many bank accounts as possible, often providing fake proof of address documentation for that purpose, then kept control of the accounts.
Recruits cooperate out of fear, a feeling of obligation, to repay debts to the accused or simply in return for the promise of money. Often recruits were left without any bank accounts of their own which in some cases resulted in their wages being paid to members of the group direct.
Sets of accounts held in the name of each recruit, but controlled by the group, were used to launder varying amounts of money and create thousands of pounds of overdrafts which were never repaid. In a three month period accounts held in the name of the accused Langsteins name were used to launder over £40,000.
In June 2015 £516,725.55 was taken illegally from a legitimate business by means of 42 separate transactions to 42 different bank accounts. £8563.09 of this was laundered through accounts held in the name of the accused Kursis.
CCTV footage of Langsteins and Dzagarjans making withdrawals from some of these controlled accounts was shown in court. Footage of Kursis accompanying a Latvian to withdraw criminally obtained funds was also shown.