Investigation launched into alleged bullying at RBS
---

---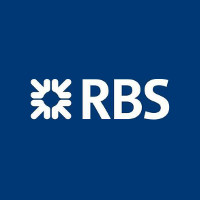 Royal Bank of Scotland has launched an investigation into allegations that there is a "culture of bullying" at the bank, The Herald reports.
A whistleblower has alleged that staff working on "Project Amethyst" faced intimidation, threats and humiliation from two senior managers.
The project was set up to conduct reviews of ISAs, funds, bonds, pensions and tax planning products.
An anonymous source at the bank said there is "a persistent and normally deliberate misuse of power or position to intimidate, humiliate or undermine".
The source added: "It is all, mentally, intimidation, manipulating you. By saying if you don't do this, you will lose your job. Do it our way, even if it is wrong, as we are in charge, and do as you are told.
"Nothing has yet been done about the individuals. This is then interlinked with the overall bullying culture within the project and this is to do within the work itself."
A spokesperson for RBS said: "RBS takes whistleblowing very seriously. The bank was made aware of a series of allegations in July, of which this is one, and is investigating them thoroughly. No conclusions have been reached at this stage but the appropriate action will be taken if any of the allegations are substantiated.
"Any instances of bullying are unacceptable. Staff engagement scores across the bank are at the highest level since records began over a decade ago, with more than 90 per cent of our staff knowing how to raise concerns about employee wrongdoing or misconduct and agreeing that people are treated with respect regardless of their job.
"These figures have improved year on year and are above the industry average."