Inverness cocktail firm MiX'd in high spirits over successful year
---

---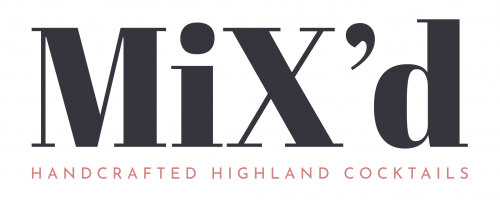 Inverness-based home delivery cocktail firm MiX'd has delivered 70,000 drinks to customers in its first year of trading.
MiX'd, which serves customers across the UK from its base in Inverness, specialises in premium mail-order cocktails that allow people to enjoy their favourite drinks at home.
Founded in June last year by award-winning mixologist Grant Murray, the firm aims was to bring the bar experience to people's homes.
The MiX'd brand is part of the hospitality group Cru Holdings, which also operates six bars and restaurants across Inverness and Nairn, The Press and Journal reports.
Mr Murray said: "I had wanted to start a home delivery drinks company for a while, but when the pandemic hit last year, it provided the motivation I needed to get started.
"As the pubs and bars had to close during lockdown, people were really missing the experience of going out, and I spotted a real opportunity to provide that.
"Things have come a long way in the last year. At first, we were out in our cars ourselves, delivering cocktails to the local area, but as word began to spread we started getting orders in from all over. Now we're sending cocktails across the country with next-day dispatch. It's been a wild ride."
Many of the firm's most popular cocktails are based on classic drinks, such as the Old Fashioned, Cosmo or Martini – but each has a unique MiX'd twist on it.
Mr Murray added: "Over the last year, people have started to realise that you don't always need to get dressed up to the nines to have a good time – you can have just as much fun at home with your friends and family."