Interpath Advisory appoints Phil Popham as special advisor and Suren Thadni as managing director
---

---
Interpath Advisory – formerly KPMG's UK restructuring practice - has appointed Phil Popham, former CEO of Lotus Cars and Sunseeker International as special advisor to the business, while Suren Thadani joins as managing director.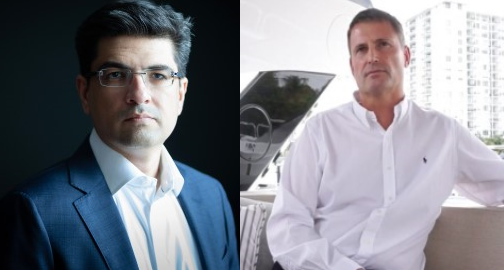 Mr Popham will work as part of Interpath's Advisory Committee to support large and complex international organisations deliver transformation programmes alongside their ambitious growth plans.
Suren Thadani arrives from Oliver Wyman where he was a Senior Principal, delivering high-impact transformations for Private Equity-backed businesses.
Highly respected in the global automotive industry, as well as in the luxury sector and closely associated with premium British brands, Phil Popham has made a career turning major businesses around. In 2018, he was appointed CEO of Lotus Cars where he led the development of a substantial long-term turnaround and growth plan involving unprecedented levels of investment, including the development of the first British all electric hypercar, the Lotus Evija.

Prior to this, he was CEO of Sunseeker International where, over a four year period, he led the transformation of the business that returned the luxury yacht manufacturer to profit through the development and implementation of a business plan focussed on product investment, revenue growth and manufacturing efficiency.

Mr Popham has also spent a substantial part of his career at Jaguar Land Rover where he became part of the company's executive team that presided over the business' turnaround and subsequent rapid growth.
He has lived and worked in both South Africa and North America and has been involved in start-ups in China.

Suren Thadani has more than 20 years' experience advising on complex transformations and turnarounds, as well as helping businesses to scale both organically and inorganically. At Oliver Wyman, he was responsible for project delivery, business development and creation of digital supply chain assets within the Operations & Transportation practice. He successfully delivered operations transformations that resulted in valuation uplifts for Private Equity clients by implementing cost transformation, working capital improvement, and margin optimisation initiatives.

At Interpath, Mr Thadani joins the Special Situations Group, led by Mark Raddan, and will focus on Operations Restructuring and Value Creation, working with Private Equity clients and organisations across the technology, aerospace, energy & natural resources and industrials sectors.

Blair Nimmo, chief executive of Interpath Advisory, commented: "As we kickstart our journey as an independent business, Phil and Suren's extensive experience of working with large, complex organisations on transformation programmes, both here in the UK and across the globe, will add significant firepower to our client offering.
"In particular, Phil's experience and insights from leading some of the world's most high-profile brands through periods of change and disruption will be invaluble to our clients who are seeking to deliver ambitious growth plans in today's uncertain global economic environment."

Phil Popham said: "In today's complex markets, organisations large and small are having to work tirelessly to defend, preserve, sustain and grow value. I am enormously excited to be working with the team at Interpath, with their freedom to innovate and to respond at pace to their clients' challenges."

Suren Thadani added: "We are operating in a new normal, which requires organisations to think deeper and deliver impact more quickly than ever before, and crucially, in a sustainable manner. What excites me about joining Interpath is the opportunity to create operational value for our clients in a simple manner, and to do so with the agility and nimbleness that today's fast-paced environment demands."